Why are patents important in our design process?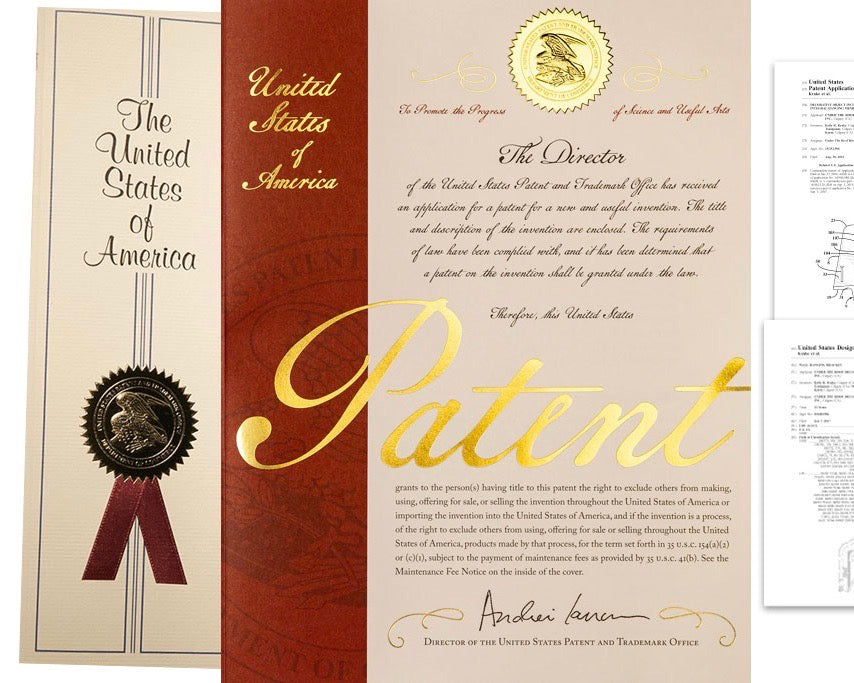 Here at Under The Roof Decorating we are driven by design. We're passionate about inventing new products that focus on solving common wall decorating problems and make hanging wall décor easy, both indoors and out. This series highlights the thinking behind the design features that make our products unique. Learn how patents protect our customers and shape product design.
A patent is more than protection
Patents and other types of I.P. protection are important elements of the design process at UTR and provide a number of benefits for both us and our customers. Primarily for customers, patents help prevent unauthorized reproduction of our products in the marketplace. An authentic UTR product is a guarantee that it is engineered and manufactured to the performance and quality level that we intend, and will work exactly as promised.
Patents are part of the design process
When we start a design project, we typically consider a number of different directions to tackle the problem, and doing a patent search is one of the ways to help us learn about existing product solutions. As we work though the process of refining a design, keeping these things in mind helps us push towards innovative solutions that not only work better, but provide a unique and original experience for our customers.
In addition to utility patents, we use other measures such as patents, copyright and trademark registrations to protect our designs. While the amount of time and money invested in intellectual property is significant, we feel it is well worth it to provide our customers with the assurance that they are getting an authentic product and thus the full benefits from our unique design features. 
Our products work together to simplify decorating. As a result, customers can enjoy the experience and focus on unleashing their creativity and personal style.
Learn more about product design at UTR Decorating in this series:
Got a question or comment? Reach out to us any time by emailing us at questions@utrdecorating.com or use the live chat feature at the bottom corner of the page. We'd love to hear from you.
-The UTR Team