Tip Tuesday: Squint to Line Up Art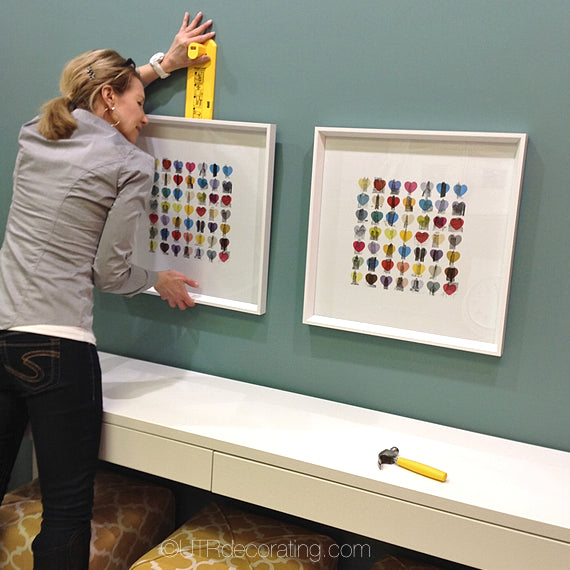 Here's a quick tip that never fails.  When I'm hanging pictures and I want them to be perfectly level, I close one eye to focus on lining up both top edges  — it works like a charm.  Here, I am lining up the second frame with the one already on the wall.  As you can see, I'm visually lining up the frames using Hang & Level. 
If you have questions about this blog post, please leave a comment below we'll be happy to help you in any way we can.
Don't miss any of the great tips that we post on our blog every day! Sign up here and we'll send new blog posts straight to your inbox.
Liette Tousignant
I'm passionate about picture hanging and wall decorating (and I'm also the Co-Founder of Under The Roof Decorating)