Hang pictures perfectly straight with this Mini level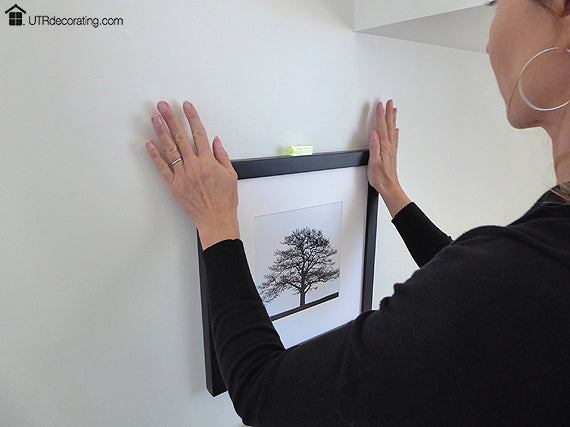 Why use an enormous carpenter's level when a tiny one would do the trick? When hanging pictures, this Mini level is the most important tool to keep on hand. It makes hanging any type of wall décor a breeze because it sticks to the frames and it's easy to handle. The type of small tool to keep in your back pocket when getting frames up on walls.
The yellow Mini level comes as part of the Place&Push® Frames set seen below. The low-adhesive tape on the bottom gently sticks to frames without damaging them. Simply peel off the backing (be sure to save it) and place the level in the middle of the frame. Once the bubble is centered, your frame is level and ready to push into the wall to hang it. It really is that easy.
When you're done using the level, place its protective backing back on. It will preserve the stickiness of the tape and you'll be able to reuse it for other picture hanging projects. It also works great when hanging mirrors, wall shelves or anything else around the house that needs levelling.
Here's how it works:
We're always looking for picture hanging tips – do you have any you'd like to share?