Framed Memories - I LOVE you Mom!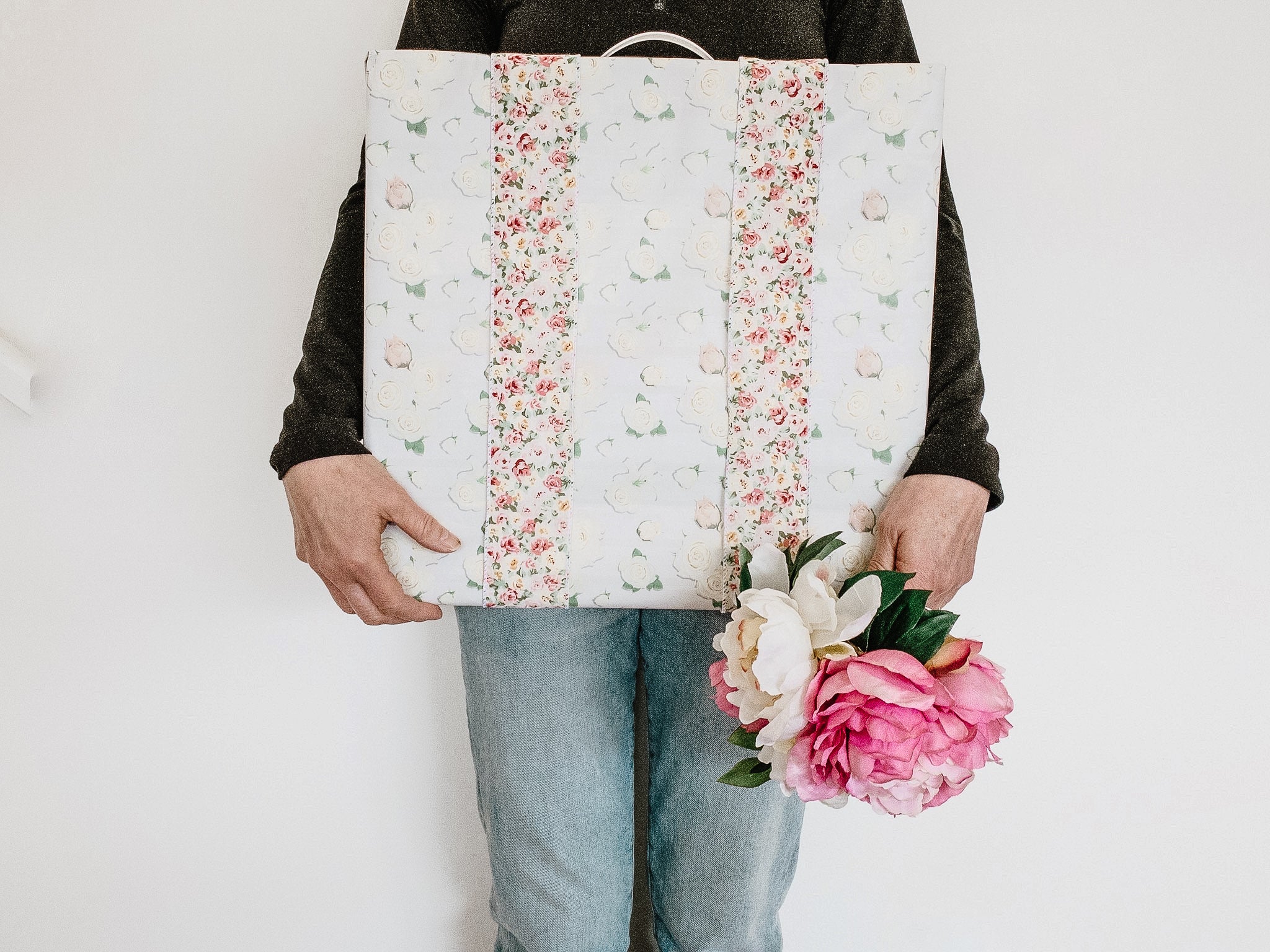 Mother's Day is fast approaching with just a few more days left to get ready. If you are looking to give mom a little something special to tell her how much you love and appreciate her, you might have the perfect gift right under your nose. We mean that literally! Why not finally do something with all of the photos on your phone and turn them into pieces of art that can be appreciated every day. We did just that, and you can too! Take a look below for more details and photos.
We went with our classy white frames that come in a box of three for this picture perfect gift for Mom. The idea is to invest in high-quality frames to display special memories for your Mom to enjoy for years to come. The best part - you can't go wrong with white! It fits with any décor style and carries a timeless, elegant look. We printed three cute pictures of baby Paisley in black and white and fitted them into the frames. That's it! How easy was that?
Because most gift experiences start with the wrapping and un-boxing, we decided to add lots of beautiful feminine touches to our gift box. Since it's Spring, and most moms love floral, we chose a stunning flowery wrapping paper paired with a wired floral ribbon to wrap around the box as well as a gorgeous bouquet of flowers. Don't turn your nose up to faux! Not only are these flowers gorgeous, they look and feel real!
Since the box has a handle, we decided to make it look like a mini suitcase. It's adorable and easy to carry.
Here's baby Paisley again smiling away! Along with the frames we added a card for Mom reading: "Mom - this year I wanted to give you something special for Mother's Day. You bring joy to my heart, I hope you like it!" LOVE you!"
Here's how we hung our baby art, above a bedroom dresser in a nursery. It looks great, it's feminine, fun, and of course these frames would look equally beautiful in a living room, hallway, or any other space that needs a touch of family. Want to see more pictures?  Click right here. 
This is a Mother's Day gift that truly comes from the heart, and is completely unique to Mom!
What are you doing for the special lady in your life this Mother's Day? Share your thoughts in the comment box below, we'd love to know!
Thanks for hanging out with us - and to all the Moms out there, we wish you a wonderful "early" Mother's Day with your loved ones.