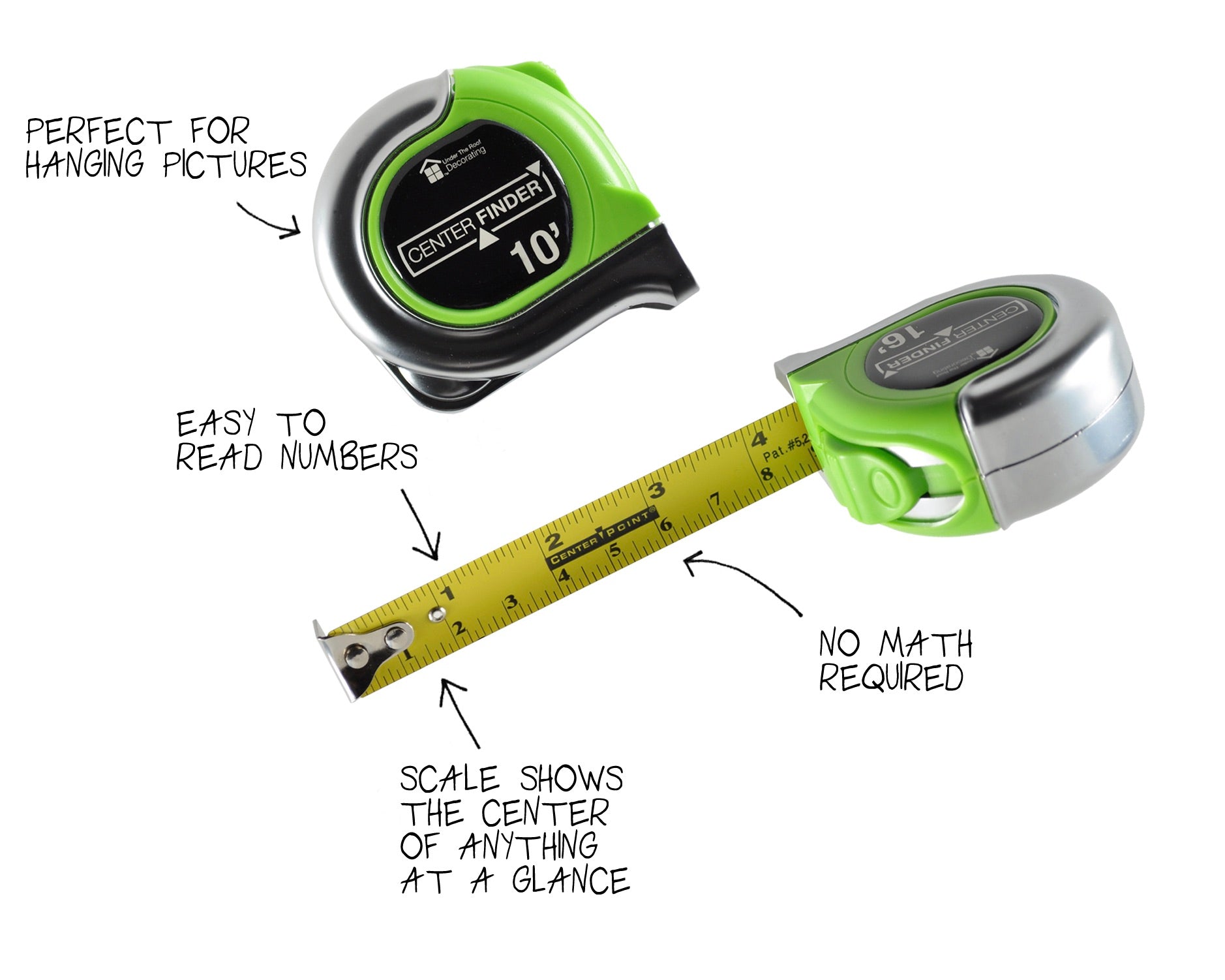 Easily find the center of anything in seconds—no math required! CenterFinder™ is the perfect measuring tape for decorating and home improvement projects. Watch this short video to see how easy it is to use.
Find the center of items—quickly
.
Use CenterFinder just like you would an ordinary measuring tape, but it has a hidden secret—a second scale that lets you find the center of any measurement instantly, without any calculating!
How it works
The unique scale on the tape makes it easy to use. There are two sets of numbers. Measure your item like you would with a regular measuring tape, using the easy to read numbers on the top of the tape. Find that same number on the bottom of the tape, and that is the center. Easy!
Use CenterFinder to find the center of a picture frame, the wall, furniture and other features in your space. It's a great aid for decorating and home improvement projects. Check out this blog post to see how we used CenterFinder to quickly hang 5 pictures in a row.
We love designing products that make decorating easy. Do you have any decorating questions for us? Click on the live chat below or email us at: questions@utrdecorating.com, and we'll do our best to help you Create the home you love™

-The UTR Team