Install Doree™ doorstop without bending over!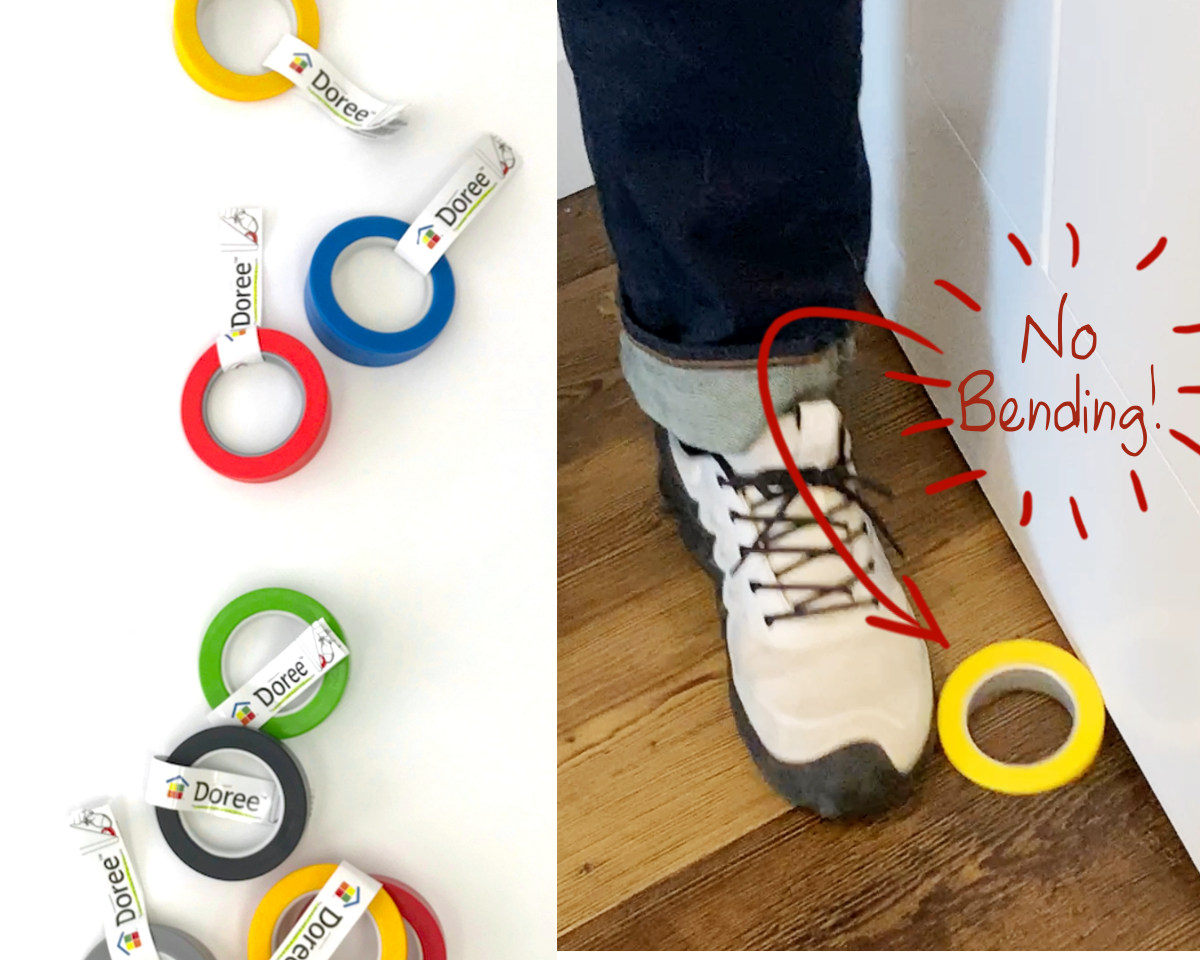 When we set out to design a new door stop, we wanted it to work better than traditional options. A doorstop needs to be strong and durable, but why can't it also be easy to install and look good, too. Working through our design process, the direction we ended up using creates the now signature circular shape that is Doree™. One of the many features of this design is what we call "no-bend" installation. 
There where you need it
A doorstop is one of those objects you never really think about until it's needed. Doree is designed to be kept on the doorknob when not in use, so it is always there for you. Whether your door handle is a knob or lever style, Doree stores on both. When it's time, grab Doree and you are ready to roll (pun intended).
Drop and roll
The symmetrical shape of Doree means it can be installed in either orientation - there is no up side or down side. To use Doree, open the door to the position where you want it to stay and drop Doree to the floor near it. Roll Doree along the bottom edge of the door with your foot until it slides into the gap; nudge it for a tight hold. That's it!
Strong hold
Doree's design means that it has more surface area holding both the floor and door than a traditional wedge shaped doorstop. This gives Doree its bold hold.
Looks good in any room
Doree's simple geometrical shape fits into any space and works with any decor. Available in multiple colors, it's easy to select one that coordinates with the unique style of each room.
We love designing products to make decorating easy and help people create spaces that bring them joy. Click on the live chat below or email us at: questions@utrdecorating.com, and we'll do our best to help you Create the home you love™
-The UTR Team