A simple tip that never fails to diagnose a decorating mistake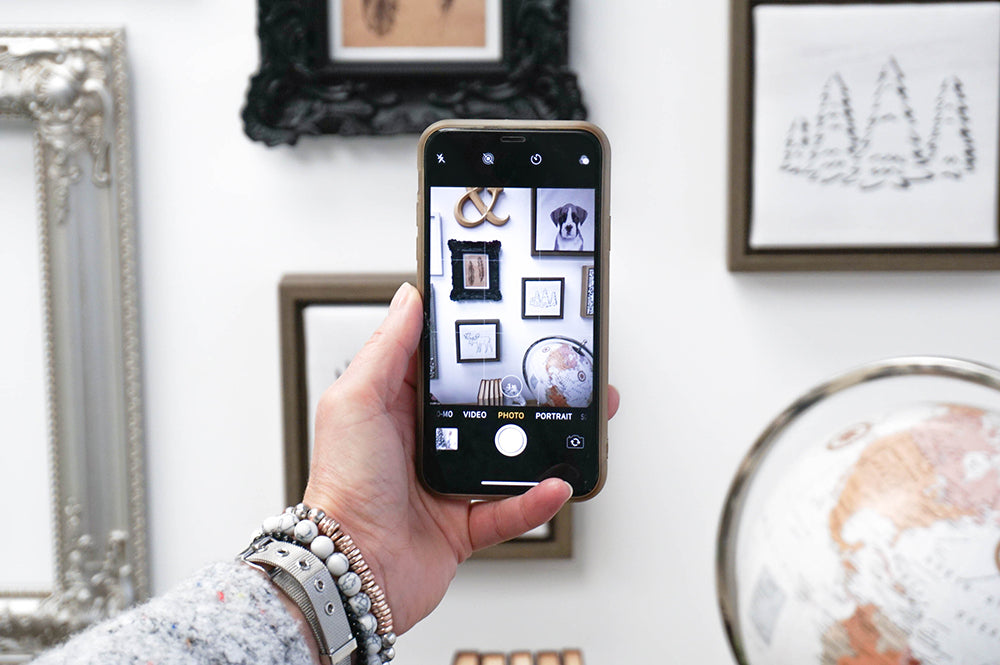 Ever get the feeling that something's wrong with your living room, but you just can't seem to put your finger on it? Here's a tip that never fails to diagnose the problem. Simply take a picture of your room. That's right! You'll be amazed how such a simple trick will help you notice things that you didn't see with the naked eye. After all, a picture doesn't lie!
Photos often reveal problems such as art that's hanging too high, cushions that are too small for the size of your couch, bookcases that are too busy or too bare, or even if there's too much clutter in a room.
Whatever the problem is, fix it instead of living with it! You'll enjoy the room so much more knowing that you've dealt with the decorating dilemma that bothered you. After tweaking a few things, take another picture until you're happy with what you see through the eye of the camera.
Curious how we put together this gallery wall? Check out our step-by-step guide on creating the perfect gallery wall. 
Do you have any picture hanging tips you'd like to share? Write them in the comment box below.
Thanks for dropping by!