Why we make better picture hanging products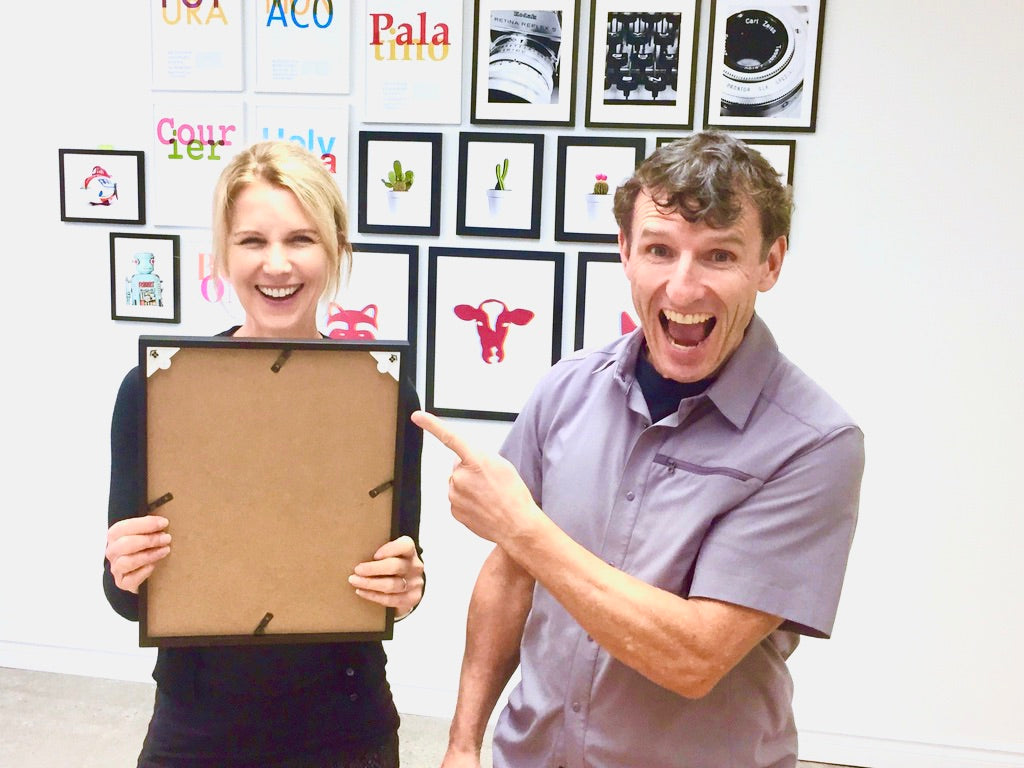 Picture hanging can be frustrating, time consuming and full of mistake holes and wall damage. Some people even leave pictures leaning against the wall for weeks or months. The bottom line, picture hanging can suck. So we fixed it!
We design, manufacture and sell products that make picture hanging easy. Our story starts with common picture hanging problems faced by even professional interior decorators. The Hang & Level™ picture hanging tool is our first invention and marks exactly where the nail or screw goes. It eliminates mistake holes and allows you to quickly and easily hang items visually. Our product line has since expanded to include a number of innovative solutions for hanging décor on drywall, vinyl and brick, indoors and out. 
The tools most people use to hang pictures and decorate spaces haven't changed in hundreds of years. At Under The Roof Decorating we are continually looking for ways to make decorating easier. Have you ever scrolled through Pinterest looking at stunning gallery walls with no idea how to accomplish the same look? Our products are designed to work together to hang décor easily, accurately, securely and with professional results. Check out this blog to see how we hung this gallery wall. We take the guesswork and frustration out of picture hanging so you can focus on creating your dream space. It's Decorating, simplified™.
Design drives us at UTR. We create all of our products in-house and are inspired by all of the challenges (big and small) that arise from decorating your home. We pull inspiration from our experience, the marketplace and your feedback to create products that are unique, high quality and great value. Protecting our designs with patents ensures that you get truly innovative solutions that do exactly what they promise. A perfect example of this is our Place&Push® technology in our innovative CanvasHangers™.
The inspiration behind our Place&Push technology was to create a system for mounting wall décor exactly where you want it on the first try—visually and without any measuring, calculating or marking up your walls. With Place&Push products, you simply place the wall décor in the spot where you want it, level it, and push it into the drywall to hang it. It's that easy! The item hangs securely, flush to the wall, and will not move even when cleaning or in high traffic areas. Our CanvasHangers are the first of many Place&Push products we are developing, and are available for purchase today. Check out this blog to see how we hung 3 canvases in 3 different arrangements using CanvasHangers.
Not only are we dedicated to making better products—we are also committed to continually improving the way we do business. We are always looking for ways to have a lighter touch on the environment and embrace new models of working together so we can have a positive impact on people and the planet.

We love hearing from you. Leave a review, or reach out to us at askUTR@utrdecorating.com with your questions and we'll do our best to answer them. 

-The UTR Team