UTR Gift Guide: Handiest Stocking Stuffers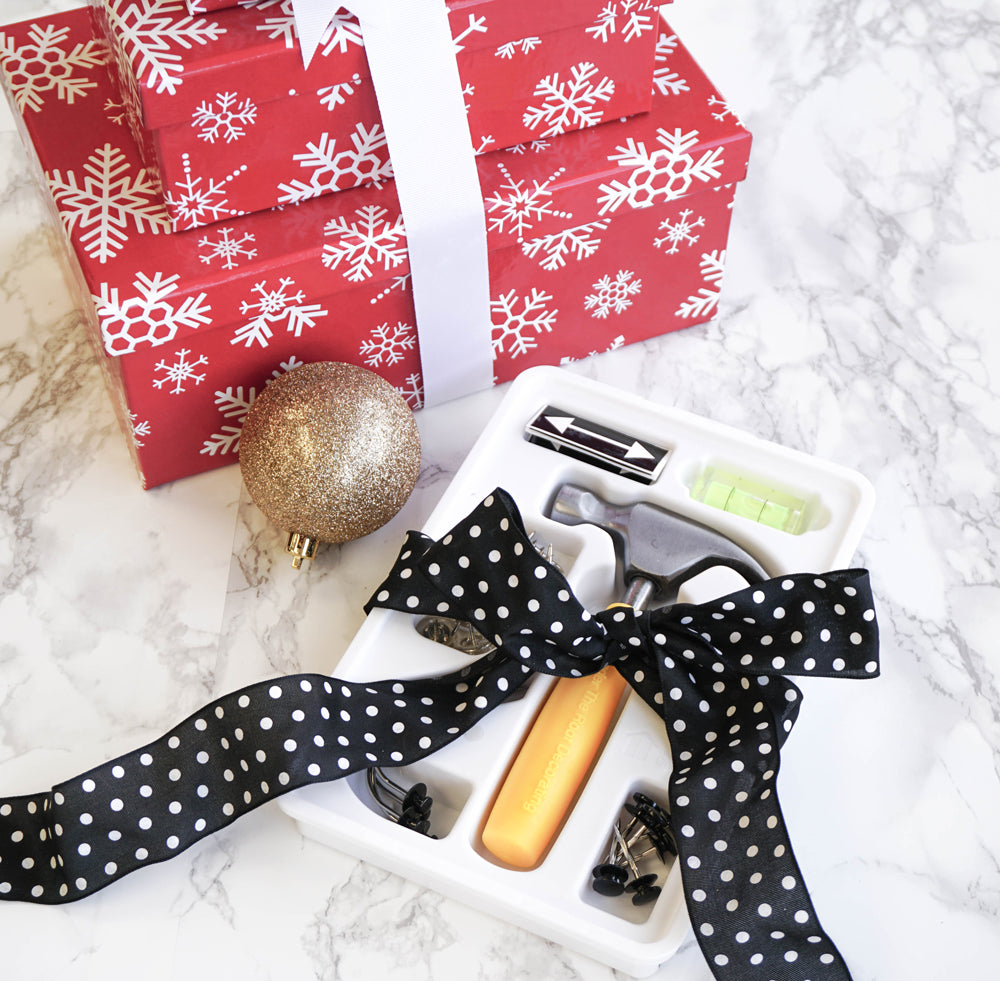 Holiday shopping can be an overwhelming time, but we make it easy for you. No more second guessing decisions. Here's a gift guide of the handiest stocking stuffers this season for your friends and family. There's something for everyone!
For the chef
Know someone who loves to whip up a storm in the kitchen? Gift them these one of a kind magnets to keep their recipes clean and out of the way when they're holiday baking! Hang recipes on your backsplash with stylish magnets. No holes, no stress.
For the new homeowner
Isn't great to have everything in one place? Help your friends, family and neighbors get settled into their new space with the one-stop-shop, Picture Hanging Kit. It's everything they need to hang all their stuff.
For the art lover

Have a Picasso or two in your life? Gift them the art collection to die for - their own! Snag the must-have tool for all art lovers. Style gallery walls in no time and change the look as often as seasons change.
For the decorator
Looking to give big? This goodie box is jam-packed with every tool in the decorating game, perfect for all home projects. Hanging a mirror? Check. Hanging outdoor decorations? No problemo. This toolbox is the gift that keeps on giving. See what's inside!
What are you waiting for? Fill up your holiday cart with these special stocking stuffers that say you care. There's no better gift than the ones that actually get used!