Hello, Halloween: Wow Your Guests With Your Welcome Mat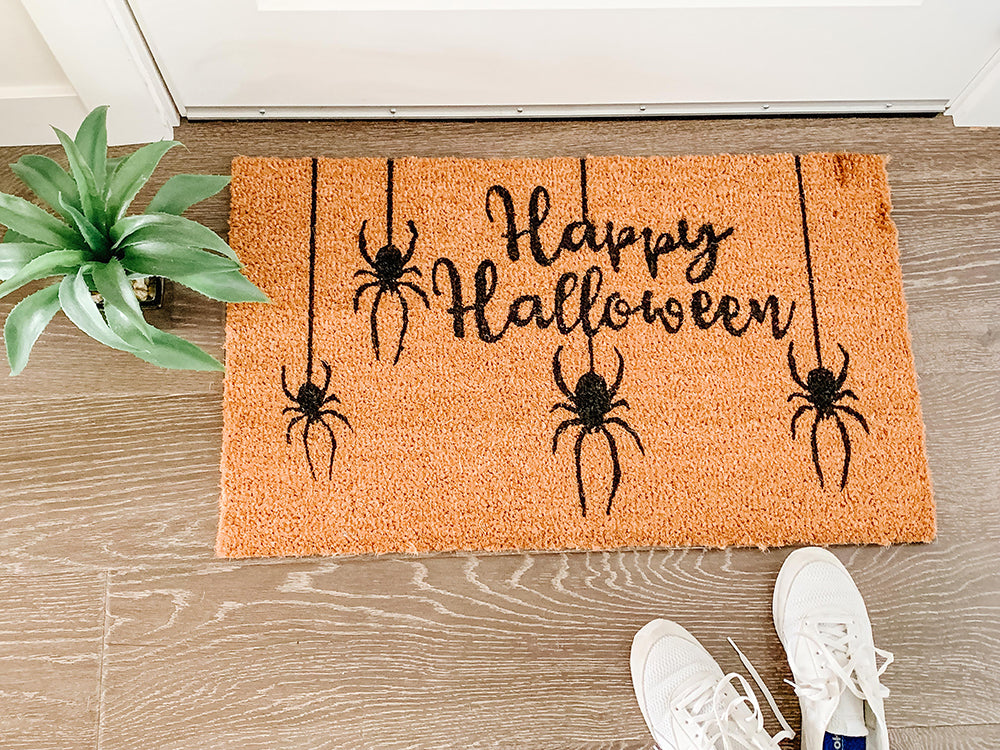 They say you never get a second chance to make a first impression, so why stop short at your doormat? After all, it's the first step into your home, so make it count!
We love swapping out our décor for the holidays and changing seasons, so it's no surprise Halloween is on our radar. Starting with your doormat is the easiest way to get into the spooky spirit and remind your neighbors that you'll have treats for them at the end of the month!
Just see how easy it was to add some flair to a bland and boring space:
We chose a simple (cocoa and black), but still decorative mat with spiders. We're firm believers that less is more and in this case, we let the mat do all the talking. Halloween decorations can sometimes get heavy handed, but we didn't want to completely turn our house upside down just for the occasion. This was the perfect start for us and literally took us seconds to put together.
The doormat is the star of the show here, but our space still needed a little more accessorizing, so we added a leafy green plant and a pair of white sneakers to complete the space. Now we're ready to invite guests into our home for Halloween!
Wasn't that easy? Try decorating for Halloween in 30 seconds or less! 
Tune back in every Tuesday to see our next one minute decorating tips. Thanks for hanging around!