Tip Tuesday: 1 Minute Tip on Hanging Clocks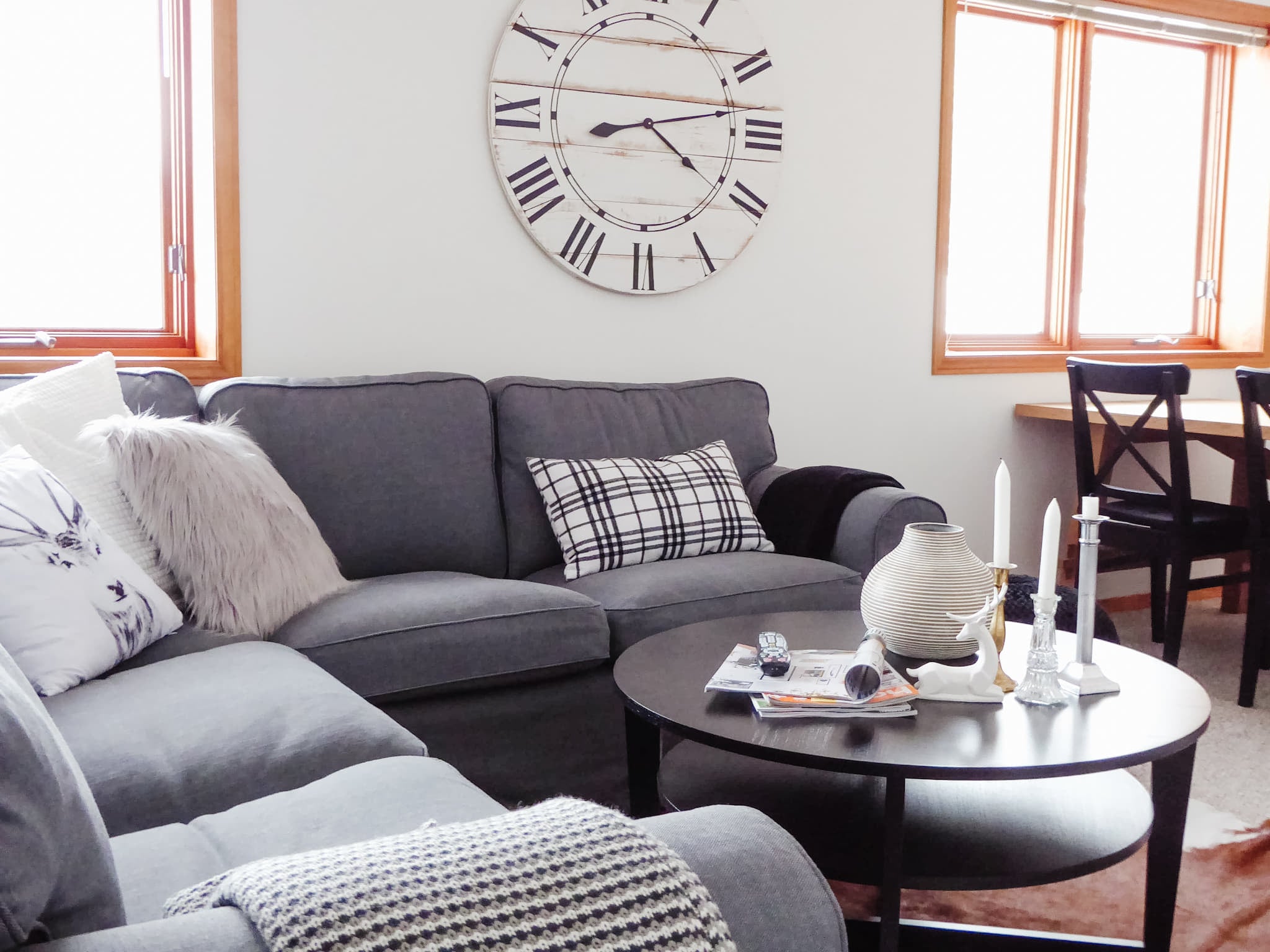 Are you a fan of the big clock trend? It's a great way to fill up an empty wall if you're after something other than a gallery wall or picture frames.
Pro tip #1: When hanging a big (and sometimes heavy) clock like this one, don't forget to put in your batteries before you hang it on the wall. Seems obvious, right? But it happened to us! We had to take it off the wall and re-hang it, which was extra work since we had a keyhole hook and had to see the fit from the side and we didn't want to scratch our wall. We'd hate for you to hang it twice.
Ah, isn't this clock beautiful?
Pro tip #2: What's not photographed is the ticking of the clock. Don't forget a clock goes tick tock! We figured out the hard way that sometimes this gets annoying. Especially when the rest of the house is quiet, or when you have guests visiting and sleeping in this room. Keep this in mind when choosing if hanging a clock is right for you. 
Curious how we hung this clock? Get the full details on our blog post here.
Thanks for hanging around! Stay tuned for next week's Tip Tuesday!