Throwback Thursday: UTR in CalgaryInc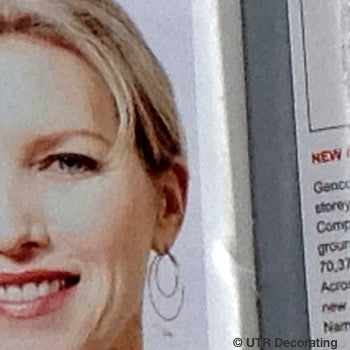 It's Throwback Thursday time and this week we're looking back at our appearance in CalgaryInc Magazine. We were featured in the magazine in June of 2007 in a series called "10 Innovators to Watch."
We were thrilled for our company Under the Roof to be part of that issue and to be able to share the sentiment that we are proud to be a local company with hopes to sell our products on an international level — which we do today, seven years later.
Liette, our co-founder is featured in the "Leveling Out" feature, a brief summary of where the idea for our picture-hanging tool Hang & Level came from. Liette also offers a few innovation tips in the article, including: "Search outside your company for expertise.  You have to surround yourself with people who have the knowledge that is compatible to yours, who can bring the skills that you don't have." You can read the entire article here. 

We're a local company and this magazine was a great avenue to share our innovative ideas with Calgarians.  Thanks for the exposure!
At Under The Roof Decorating, we make picture hanging easy. Our innovative products and helpful tips make it simple to hang almost anything wherever you want – and get it right the first time!