Throwback Thursday: Hang & Level Featured in Décor Idées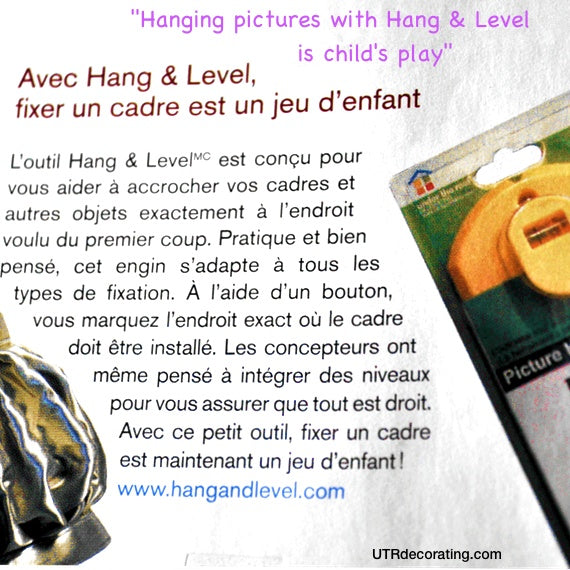 Today's Throwback Thursday takes us to La Belle Province of Québec where Liette, the co-owner of Under the Roof Decorating, grew up. We were featured in the 2007 fall issue of Décor Idées, a beautiful magazine about trends in Quebec's interior design scene. The featured article was called "Avec Hang & Level, fixer un cadre est un jeu d'enfant" which translates to "Hanging frames with Hang & Level is child's play."
The article was short and sweet and to the point. In a nutshell the piece says: "Hang & Level makes it easy to hang picture frames and other objects on the wall. Simply push the buttons to mark the exact spot where you want the frames to hang." The magazine also gave us praise for integrating two vials to perfectly level frames once they're up on the wall.
Since the article was published in 2007 (seven year ago!) we've changed our packaging to make it more environmentally friendly. We said goodbye to the clamshell packaging and are now using recyclable cardboard. We love the new look and feel better about its impact on the environment.
Merci Décor Idées for featuring us in your beautiful magazine, it was very appreciated then and still is now!
Au revoir!
At Under The Roof Decorating, we make picture hanging and wall decorating easy!