Standout with BIG Bold Beautiful Art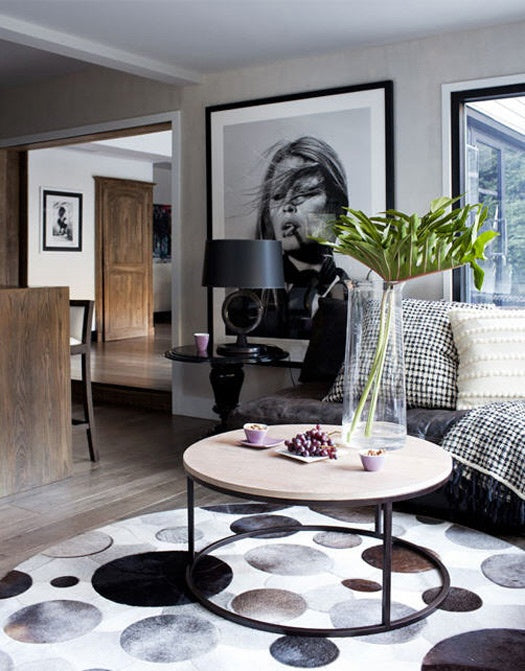 Have you noticed how big art is popping up everywhere? From décor magazines, design TV shows and stores, big art is definitely in! Large pieces can be expensive, but if you're looking to create a focal point in a room that's missing one, that's the way to go.
This large scale black and white photograph dresses up the wall without overwhelming the rest of the room.  Via www.desiretoinspire.net
This contemporary painting is all it takes to bring this stylish living room to life.   Via www.houseandhome.com
If you can't live by  the beach, bring the beach inside your home through large scale seaside artwork. Via Elle Decor.
When hanging such large pieces, be sure to use the right hanging hardware to support their weight.  Anything light can be hung with a single nail, hook or screw while heavier pieces may need two of each.
Do you have large scale art in your house?
Make sure to sign up to receive our blog posts so you can have them delivered straight to your inbox.
Liette Tousignant
I'm passionate about picture hanging and wall decorating (and I'm also the Co-Founder of Under The Roof Decorating)