Hanging canvas art for Spring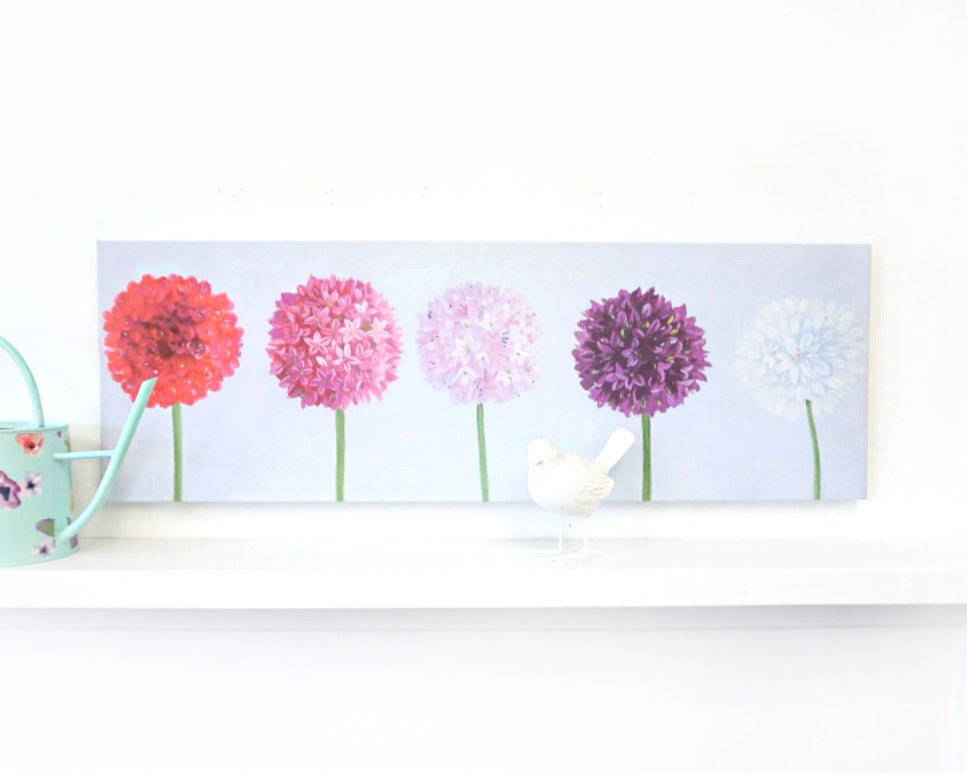 Hanging canvas art is an easy and affordable way to decorate. There are lots of images to choose from online and in store, and you can even upload and print your own photography. Learn how we hung this bright and cheery Allium flower canvas above a fireplace, in minutes, to freshen up our room for Spring decorating.
Using CanvasHangers™ is quick and easy   
We designed CanvasHangers to make it quick and easy to hang any canvas into drywall. All you need is a hammer to install a bracket on each top corner of the canvas. Then you can visually try different looks until you find the perfect spot. We centered our canvas with the fireplace mantel. With the canvas in place, simply push it into the drywall for a secure hold up to 20 lbs. Watch this short video to see how easy it is to use CanvasHangers.
Professional look and secure hold
CanvasHangers will hold up to 20 lbs in drywall. Most canvases, even larger ones, weigh under 6 lbs. For reference, a gallon of milk weighs about 8 lbs. The canvas hangs on two points, so it will always stay straight and sits flush to the wall for a professional look.
If you are looking for more canvas art decorating inspiration check out our blog posts:
Top tips for hanging canvas art
We love designing products to make decorating easy. Click on the live chat below or email us at: questions@utrdecorating.com, and we'll do our best to help you Create the home you love™
-The UTR Team