Scrabble Wall – How many words can you make?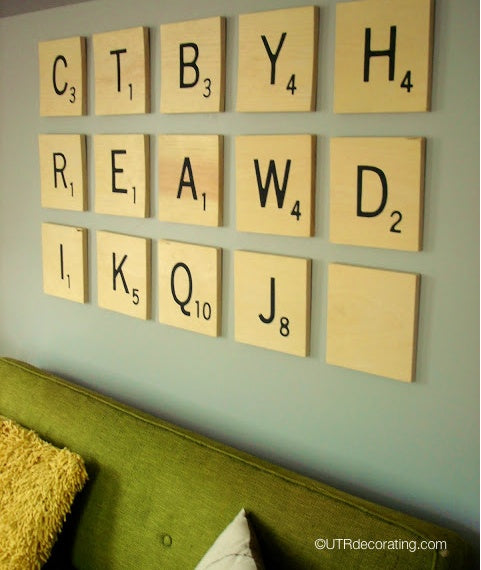 We're always on the lookout for great ideas for fun new wall projects. We were so impressed with this unique scrabble art display that we wanted to share.
Jen and Tim of Insideways were looking for a piece of art big enough to hang above their couch when they decided to make their very own wall art. The initial inspiration came from Tim's love of scrabble. http://www.insideways.com/2011/03/alphabet-soup.html  Three days and $50 later, they had finished their masterpiece and said, "It's definitely worth it."
A great conversation piece that not only looks fantastic but is guaranteed to keep guests entertained. What words can you find?
Once you've done all this work, you'll want your arrangement to stay straight. By placing small Anchor Points on the bottom corners of your frames, you can keep your frames from looking scrabbled.
At Under The Roof Decorating we make picture hanging and wall decorating easy.