Picture hanging tip: odd number of frames is better than even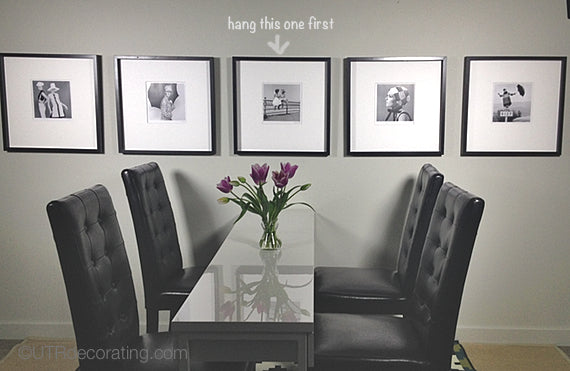 When hanging pictures, hanging an odd number of frames makes it easy as you center the middle piece with your furniture and then hang the next one(s) either to the left or right. It doesn't matter.
Click here to see how we perfectly lined up these 5 picture frames.
Liette Tousignant
Co-Founder of Under The Roof Decorating