No more crooked frames, AnchorPoints™ to the rescue!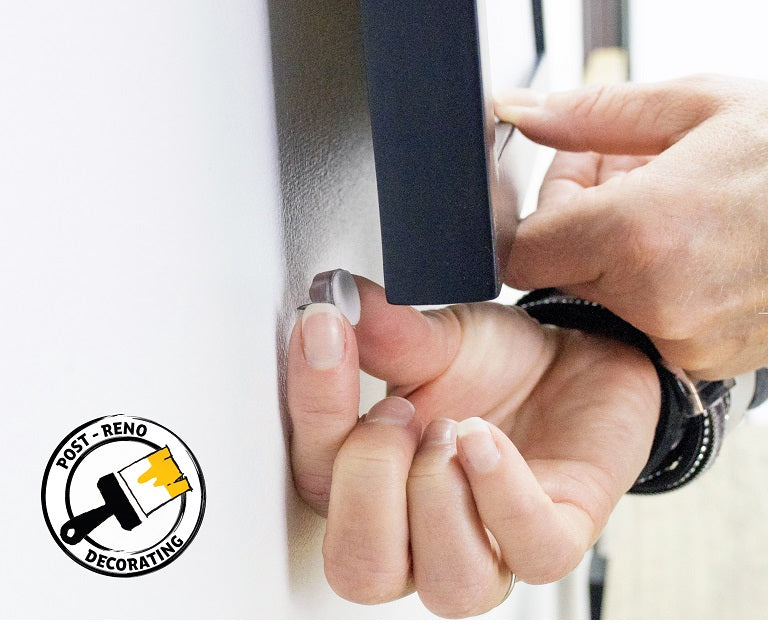 This is prime renovation season, so we want to be there to help you get your art back up on the walls without any delays. Over the past three weeks we've been sharing decorating tips to help you create the home you love™. Check our blog page to view three other articles in our Post - Reno decorating series!
Are you struggling to keep your frames from moving? 
We have the solution!
AnchorPoints™ fit on the bottom corners of your frame to keep it straight. Your pictures will stay put even when cleaning, dusting, walking by or opening and closing nearby doors.
AnchorPoints can stick on the back of any frame, and are barely visible between the frame and the wall. 
Check out what some of our customers are saying:
We know that AnchorPoints are great, and you will want to use them everywhere. However, they should only be used on the bottom corners of a frame for extra stability in addition to nails or screws used to hang the item. They are not designed to hang pictures.
Check out this video to see them in action:
Thanks for reading! We've had a lot of fun bringing you the Post-Reno Decorating series, and would love to hear about your successes in getting your art up in record time after your renovating projects. Connect with us on social media to share your decorating images. Tell us about your biggest decorating challenges so that we can continue to share with you relevant decorating advice.


 -The UTR Team