Make Your Own Art – Quick & Easy Project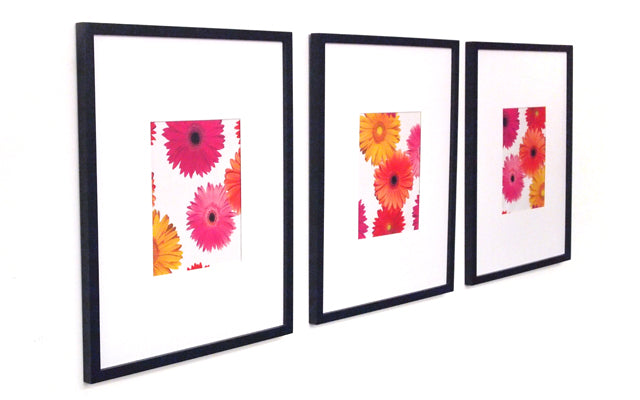 Looking for a quick way to decorate your walls that won't cost a fortune? Here's a DIY art project that cost less than $70 and took only minutes to put together.


We bought 3 frames and wrapping paper at Walmart. Yes, gift wraping paper. We picked the bright daisies to add a fun and energetic touch to the walls and to the space. You can frame anything that appeals to you. Try pages of your favorite calendar, kids art, wallpaper, maps, or magazine covers; the possibilities are endless. Stay away from anything with linear or geometric patterns that requires precise lining up. It will be too fussy and time consuming to frame.
Have fun! And if this project inspires you to try your own, send us a picture – we'd love to see it.

Cut the gift-wrap the same size as the back of the frame. It will sit nicely between the backing and the glass without needing to be glued.

Cut a thin piece of cardboard the same size as the backing, to make sure the metal tabs on the back fit tightly under the frame. This prevents the backing from sliding when the frame is hanging.

The frames we bought were fitted with 2 small D-rings. We installed a picture wire through the rings, which made them easier to hang.

Voilà, done!
With Valentine's Day right around the corner, customize this look further by framing pictures of hearts for a fun and romantic look.