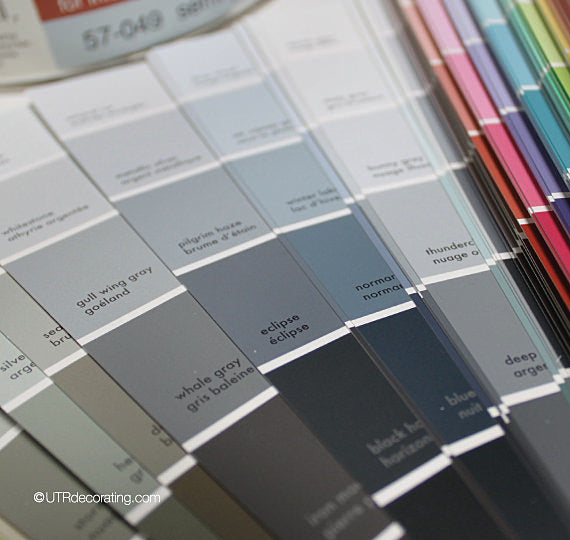 Like it or not, the color gray is everywhere these days. It's one of the hottest neutral colors on the market and design experts predict that it will be around for a long time.
As we know color trends come and go. Remember back in the 1990s when saturated colors like burgundy and hunter green were the hottest colors in home interiors? I was so proud when I bought a plaid green and burgundy sofa, which seems so dated today.  And who could forget when beige became the new white, the new neutral. Those years are over and gray has taken over the spotlight as the "new neutral." We started seeing gray interiors around 2009 and it's now one of the most talked-about color for walls. Homeowners and designers love it because it's a great neutral backdrop shade that fits in any style of interiors. Gray is elegant, relaxing, and makes it easy to pair with bright colors.
If you are debating on whether to paint the interior of your house gray, have a look at Houzz's 50 shades of gray (and gorgeous) spaces to help you decide if its the right color for your walls.
On the other hand, if you're looking for advice for picking the perfect gray to paint the exterior of your house, see the tips from Chief Color Maven of Sensational Color, Kate Smith. She recommends: "The best gray for your home exterior is the one that blends well with your roof and the other fixed features, such as your brick, stone or permanent design elements."
What do you think of gray walls? Love them? Hate them? Let us know!
I love this gray and white bedroom, it is so peaceful, classy and serene looking.
Image credit: Pinterest


Liette Tousignant