Top tips for hanging canvas art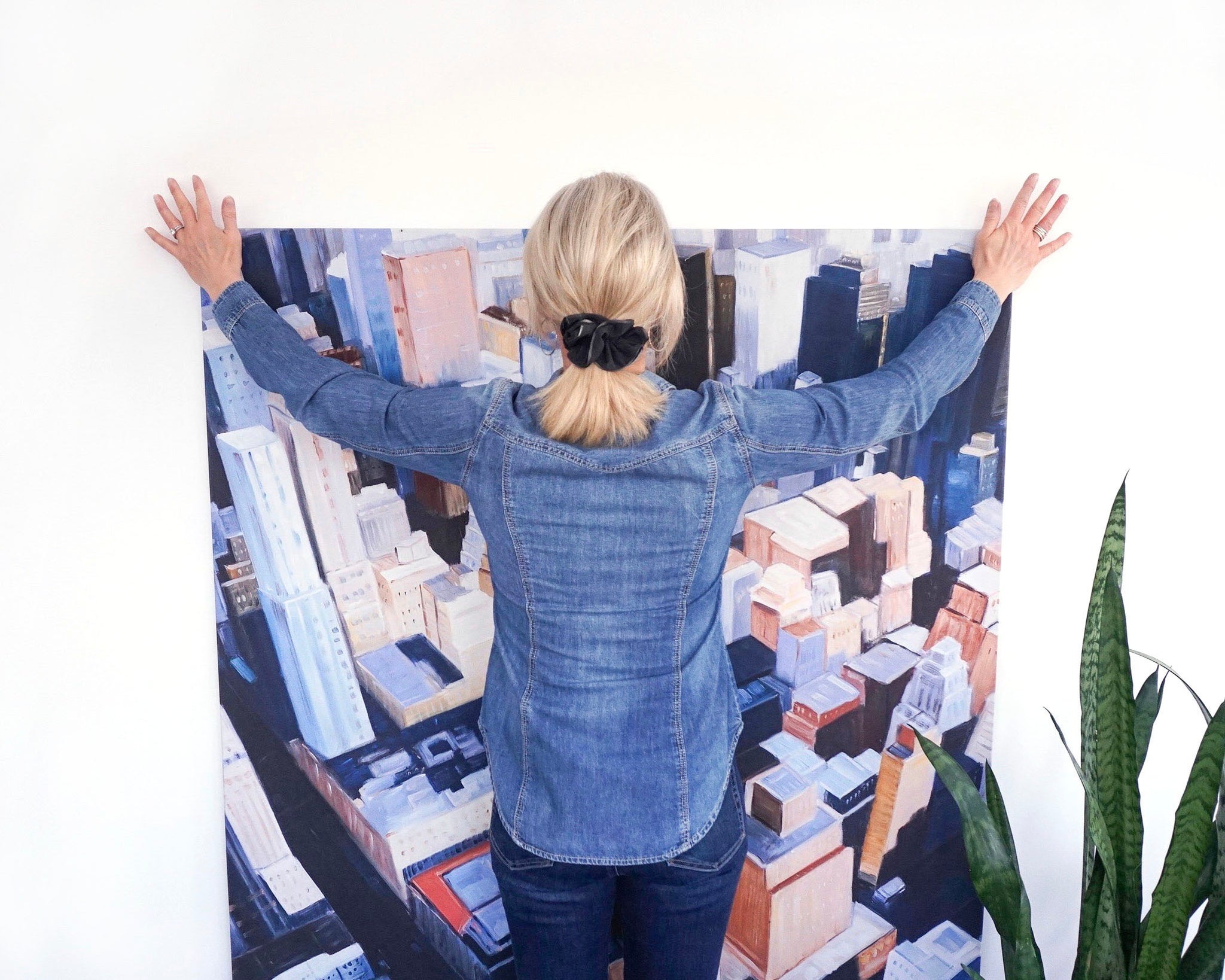 Hanging pictures has remained unchanged for hundreds of years, until now. At UTR Decorating we knew there had to be a better way, so we invented Place&Push® technology for canvas, frames and wall décor. This new way to quickly and accurately hang wall art reduces the entire picture hanging process down to 2 easy steps - place your art where you want it and push it into drywall for a secure hold. Here we've collected our top decorating tips on CanvasHangers™, our first Place&Push product for hanging all your canvas art.
CanvasHangers are the best way to hang canvas. Period. You can securely and accurately hang a single canvas or gallery wall in minutes. Install hangers on the top two corners of your art. All you need is a hammer. Then visually find the right spot to hang it, level the canvas and push to secure. Place. Push. Done! 
The sturdy pins anchor the canvas to the drywall and spread weight over two contact points, which makes for a strong hold. The canvas sits flush to the wall and it stays put - even in high traffic areas. Simply repeat the same process for hanging multiple canvases. When it's time to change out your art, remove the canvas from the wall and store the pins in the hole on the side of the hanger. Check out our CanvasHanger videos on YouTube.
CanvasHangers makes it easy to decorate any room with canvas. To help unleash your creativity, we've collected our best blogs based on the top decorating questions from our customers. Find the questions that resonate for you and learn how to hang canvas to create the home you love™.
1. 
How to use CanvasHangers?
2. 
How high should I hang my canvas?
3. 
How to hang canvas art above a dresser?
4. 
How to hang canvas above a sofa?
5. 
How to hang a large canvas?
6. 
How to style a room using a large canvas?
7. 
How to decorate with canvas in a bathroom?
8. 
How to hang multiple canvases together?
9. 
How to get consistent spacing between canvases?
10. 
How to hang a variety of wall décor pieces?
We love designing products to make decorating easy. Click on the live chat below or email us at: questions@utrdecorating.com, and we'll do our best to help out.