I'm in the Oprah magazine!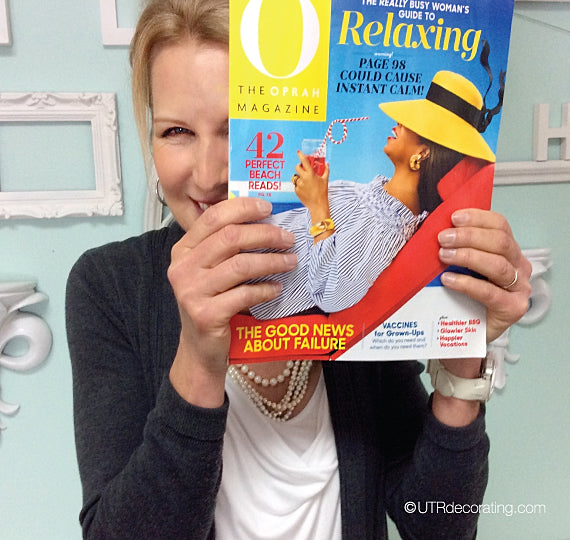 Woohoo!  I can't believe I'm in Oprah's magazine. Yes this one, the July issue.
I've been an Oprah fan for as long as I can remember, so to be featured in her magazine is super exciting. I'm in the "We Hear You" section featuring a replica of the April issue of the Oprah magazine cover we designed. We loved the pink, mauve and yellow cover so much that it inspired us to repaint our walls and make our very own version of the O cover using a gorgeous blue green pastel color.
We went all out. I bought pants and a top similar to the ones Oprah wore on the magazine cover, brushed my hair back in a pony tail and wore a coral head band and dangly earings. I even painted the wall  in heels, which was a first for me. We had so much fun doing this project that we sent pictures to Oprah's team to show how inspired we were by their pastel issue.
I was beyond thrilled when I received an email from the O team asking if they could include pictures of our project in their July issue. All  I could say was "yes, yes and yes".
When the O magazine was delivered to my mailbox I could barely contain my excitement as you can see here.
Thank you to all the folks at the O magazine, you made my day, and my month!