How to use Hang & Level™ with different nails and picture hooks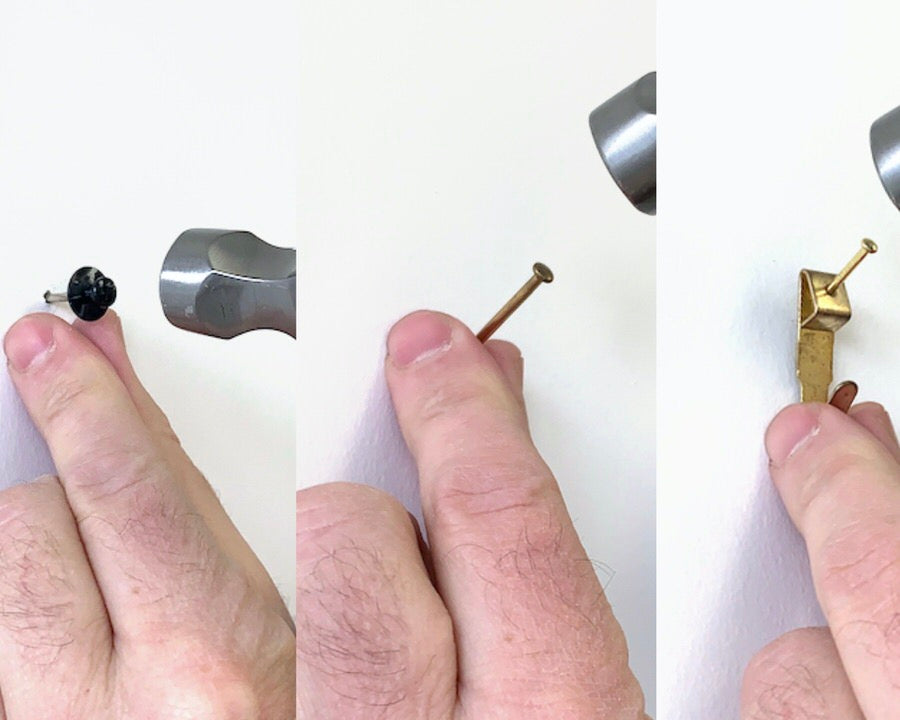 Do you struggle with figuring out where to put your fasteners for picture hanging? We designed Hang & Level™ to mark exactly where the nail goes. We'll show you how to use our picture hanging tool with DécoNails™, a regular nail and a picture hook.
Hang & Level  is simple and easy to use. Read on to find out how to install a DecoNail, regular nail and picture hook using the tool to mark the spot for the hanger. 
Hammer the DécoNail directly into the spot at a 90˚ angle until it is flush to the wall. 
Using a regular nail
Position the nail on the mark, and hammer it into the wall at a 45˚ angle, which provides the best holding power for a regular nail.
Using a picture hook
This is the only fastener where you don't nail it into the mark. When using a traditional brass hook, position it on the wall so that the bottom of the hook is over top of the mark made by the Hang & Level. Then keeping it in this position, hammer the nail at the top of the hook into the wall. 
We love designing products to make decorating easy. Click on the live chat below or email us at: questions@utrdecorating.com, and we'll do our best to help you Create the home you love™
-The UTR Team