How to use DécoEssentials™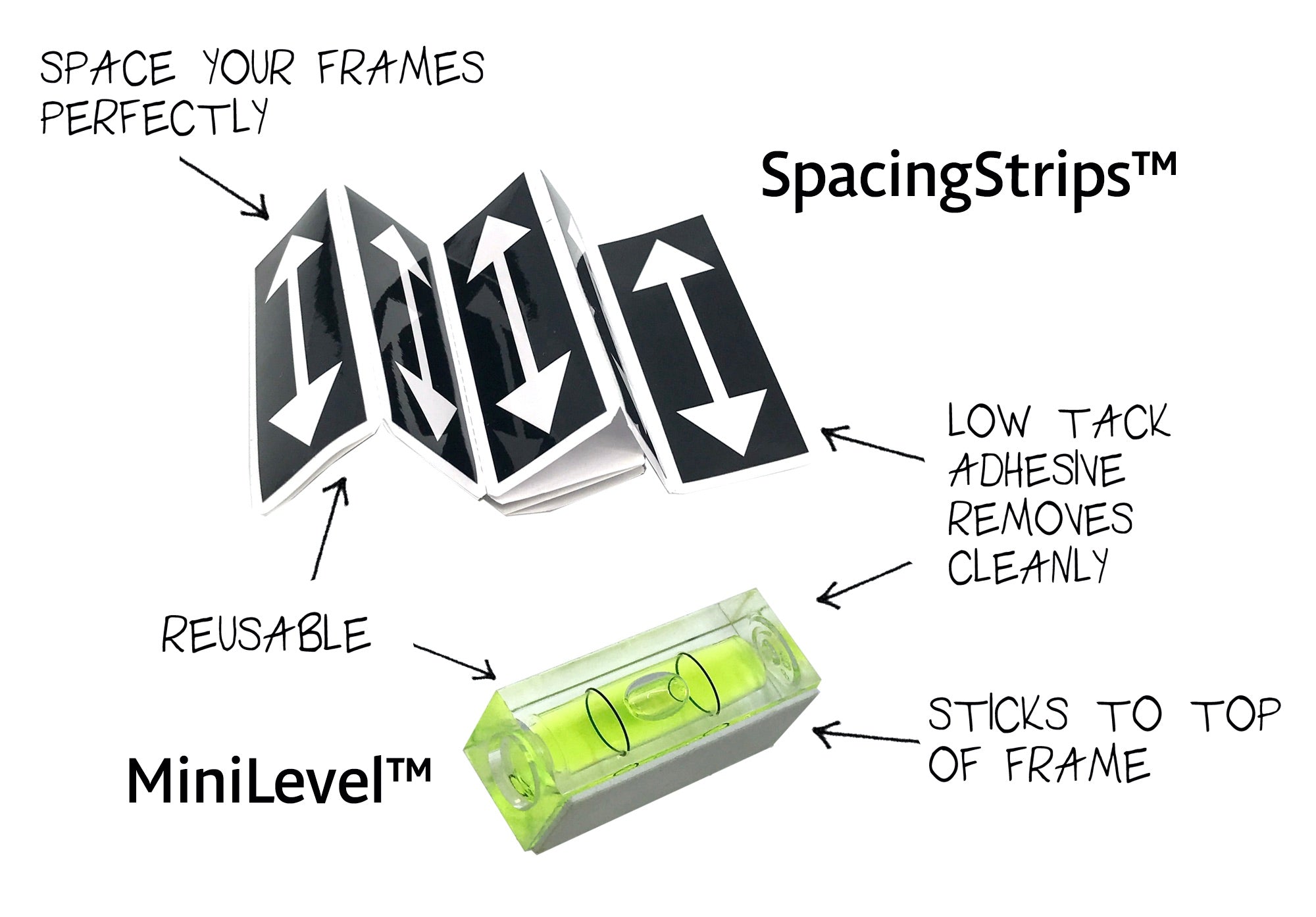 Hanging multiple frames, canvases or wall décor together creates a powerful focal point in your space. DécoEssentials™ makes it quick and easy to get a professional look, with consistent spacing and perfectly level frames.
Get the spacing right
The reusable SpacingStrips™ are a fast and easy way to make spacing between the items consistent. They have a low tack adhesive so they stick to the wall when you are installing your items, and then remove cleanly when you are done. 
Want a larger space between items? Use multiple strips together.
No more crooked frames
The MiniLevel™ is the perfect size for picture frames and other wall décor to make sure they are hanging level. It has a strip of low tack adhesive to keep it on the item while you make the adjustments needed to level it, then it removes easily and cleanly. Keep MiniLevel handy for other leveling jobs around the home! 
These hanging accessories are available on their own, or as part of our picture hanging kits and The Right Tools To Hang Stuff™ kits and these bundles: Hang & Level with Kit, Decorator's Choice and Canvas Hanging. Get the tools you need; save money and time.

We love designing products to make decorating easy. Click on the live chat below or email us at: questions@utrdecorating.com, and we'll do our best to help you Create the home you love™

-The UTR Team