How to make artwork appear bigger on a wall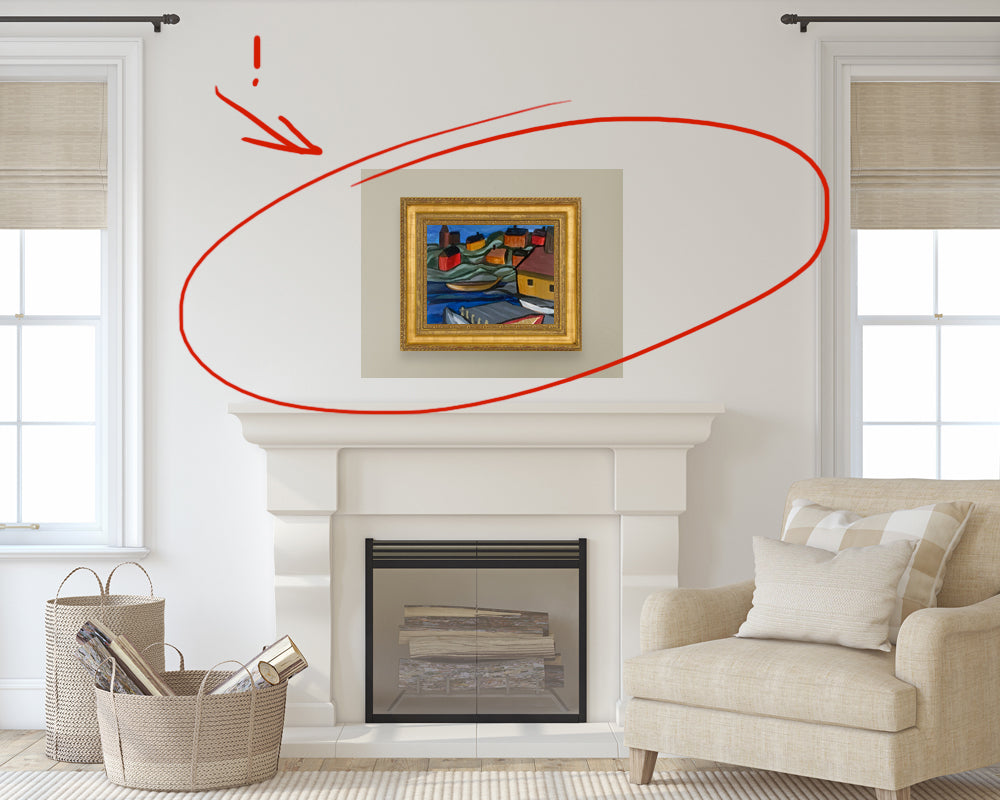 Do you have a picture or canvas that you want to hang, but it's just a little too small for the area where you are decorating? Here are two decorating tips to expand the layout of your art so you can still hang it and enjoy the piece you love.
Create a gallery wall
A gallery wall can make a great impression. And, with these tips you can easily add items to the piece you want to hang to fill a larger area. First, curate different pieces for your arrangement. You can add items with complementary or contrasting colors or pieces that speak to a common theme or story. Once you have your collection, then lay it out on the floor until you find an arrangement you like the best. For a balanced look keep equal distance among all the items in the gallery and place the biggest piece at the center or bottom center. If the added items are smaller than your original piece, then it can take this anchor spot in the arrangement.
We have designed a number of products that make decorating easy and are especially well suited for hanging a gallery. Click the link to any of these products to learn more about their unique design, and how they can help when hanging a gallery arrangement: Hang & Level™, CanvasHangers™, DécoEssentials™ and AnchorPoints™. 
Paint out an area
Another approach is to create a visual space around your art by painting out a piece of the wall behind it. Visually, this works the same way that a mat is used in a frame. The painted area creates a visual border between the art and the paint or wallpaper where it's hung, making the whole arrangement appear bigger on the wall.

Choose a paint color that is contrasting or in a lighter or darker hue than the wall. The easiest way to paint is to mark out a space that follows the same shape as your art. Use Painter's tape to measure out a space on the wall that is about 6-8 inches bigger than your art. Then paint the area created by the tape. Once the paint is dry, hang your piece so it's centered in this painted area.
We love designing products to make decorating easy and help people create spaces that bring them joy. Click on the live chat below or email us at: questions@utrdecorating.com, and we'll do our best to help you Create the home you love™
-The UTR Team