How to hang pictures – match art to shape of walls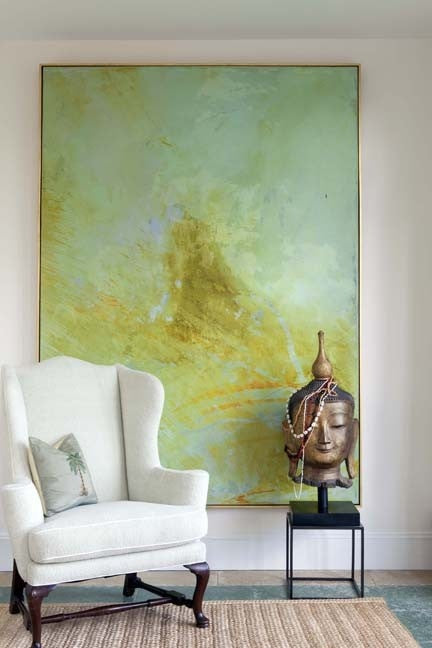 When choosing art for your home or office, consider the shape of your walls and place pieces to fit the space. Like attracts like.
For example, a tall vertical piece perfectly complements a tall wall space.
 If you don't have a tall vertical piece, use two or more pieces in a group to create the size you need.
Similarly, a horizontal wall will shine with a horizontal piece.
Several white identical frames and mats were grouped together to create the illusion of one large horizontal piece.
Thanks for visiting! We'd love to hear from you, please feel free to leave a comment.
Top 2 images via: Pinterest, Dining room via OneKingsLane.com, Bottom image via isilverwallpaperg.blogspot.ca.
At Under The Roof Decorating, we make picture hanging easy. Our innovative products as well as helpful tips make it simple to hang pictures where you want them – the first time!