How to fold a napkin to hold silverware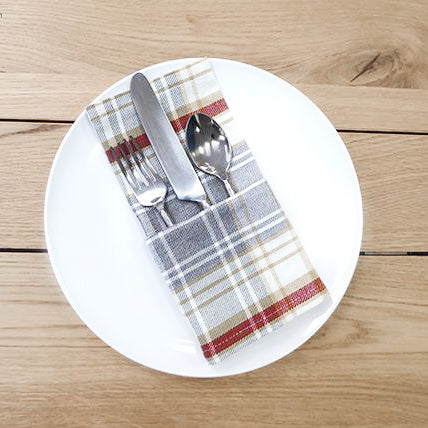 Next time you have guests you want to impress, fold your dinner napkins into stylish pockets to hold the silverware. It takes only minutes to do, but shhh…that's information you don't need to share. Place the folded napkin onto a dinner plate, insert the silverware and you're done!
Watch this short video to learn how to make napkin pockets. P.S. Start with the napkin seams facing down.
This simple napkin fold is good for any occasion. For best results, iron (or steam) each napkin to get a crisp and wrinkle free look.
Do you have any tips to impress dinner guests? We'd love to hear from you, please share your ideas in the comment box below.
Thanks for dropping by!