How High Should I Hang My Pictures?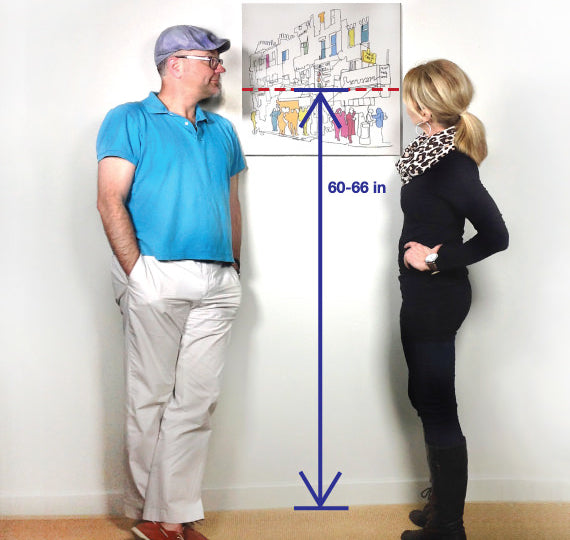 If you're hanging pictures that will be viewed from a standing position such as in hallways and foyers the best rule of thumb is to hang your artwork so its center hangs at 60" to 66" from the floor.
Regarding hanging pictures at eye level, it can be very confusing especially if you're 5'4" and your partner is 6'3". To avoid any confusion, refer to standing height versus eye level. 
Check the following links if you're hanging pictures above a couch, headboard, fireplace mantle, towel bar, or in a staircase.
Want to get it right the first time? Use Hang & Level

.
Liette Tousignant
Reviews (1 comment)