How fashion influences home décor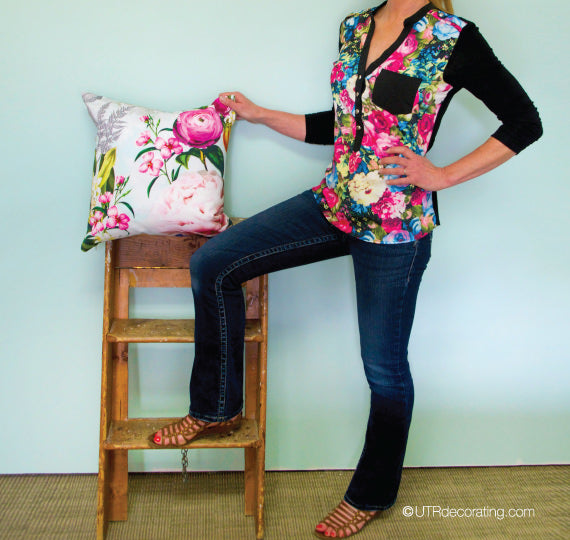 If you've flipped through any women's fashion or home décor magazines recently you've most likely noticed similar fashion trends for both our closets and homes. For instance, floral patterns are a huge blooming trend this spring. We're seeing flower-inspired designs on blouses, shoes, and purses and the same trend is happening in home décor with big printed flowers on throw cushions, duvet covers, placemats, and more. In addition to florals, spring 2015 is bringing bright colors into our lives with sunny yellow and cobalt blue to give our wardrobes and interiors a pop of energy and color. You'll also find lots black and white graphic prints, which is a trend that never seems to go out a style. It's timeless!
To learn more about how fashion influences choices at home from our closets to our living rooms, head to Interior Design Inspired by Spring Fashion Trends.
Ochre yellow – Tory Burch Spring Runway
Black and white graphic prints – Carolina Herrera Spring Runway
Cobalt and steep blues – Rebecca Taylor Spring Runway
What's the trend you like the most?
Liette Tousignant