Hanging Canvases the Easy Way: Decorating with canvases has never been easier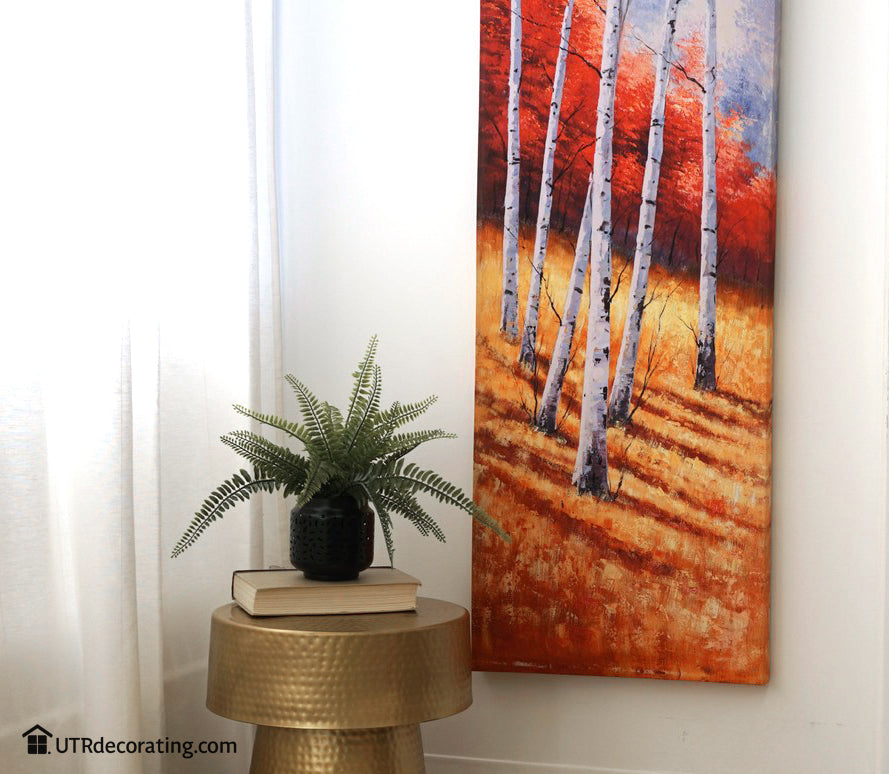 Hanging canvases is a great way to decorate any space, especially if there's an artist or art lover in your family. The biggest problem with canvases though, is hanging them. There's no easy way, hanging one is hard enough, never mind hanging multiple canvases together. That is, until now. 
If adding canvases to your décor sounds exciting, you're going to love this quick and easy canvas-hanging solution.
Use CanvasHangers to hang a canvas
We've designed pins that let you push a canvas straight into the wall to hang it like a pro. It makes it super-easy to hang one canvas, but it also makes it possible to line up multiple canvases together to create beautiful displays without the fear of making unnecessary holes in your wall. 
CanvasHangers are small brackets that you hammer in at the top corners of a canvas to secure it to any flat wall. They are one-size-fits-all, and they hold up to 20 lbs. Most canvases are very light, so you know you can trust CanvasHangers to secure your art beautifully to your walls without any worries of it crashing down the floor later.
Here's how CanvasHangers work:
Hammer the tiny nails at the corners of your CanvasHangers into the canvas frame to secure each bracket. The middle pin is the pin that will attach the canvas to the wall. You can see it in action right here.
Next, you simply place the canvas against the wall in the spot where you'd like it to hang and push the top corners of your canvas flush with the wall using the palms of your hands. A small level is included with our CanvasHangers, which makes perfect hanging a breeze, and there's no need for measuring or marking. 
Here's a view of the back of the canvas that shows how the pins go into the wall to secure it. No big holes in your walls, only pin-sized holes that are barely noticeable.
That's it, you're done! The canvas sits flush against your wall and looks perfectly seamless. 
CanvasHangers make hanging canvases easy, and you'll never need to straighten them once they're on the wall since your canvases are secured at both top corners. 
Here are some extra tips for decorating with Canvases:

Canvas size should be relative to wall size—bigger walls look better with bigger canvases, and vice-versa.

Consider furniture when choosing a canvas for a particular room - especially if your canvas will hang directly over a piece of furniture. Generally, you want canvases to be a bit smaller than the furniture they complement, and you don't want colors or prints that clash with furniture.

Consider the purpose of your room and choose canvases accordingly. For example, if a room is used mainly for relaxing, it's best to choose colors that are not too energetic or loud.

If you can't commit to colors, try black-and-white canvases, they're neutral and look great with almost any décor.
If you love the look of canvas art, give CanvasHangers a try to see how easy it can be to decorate your home stress-free.

See you next time!