Hang your kids' masterpieces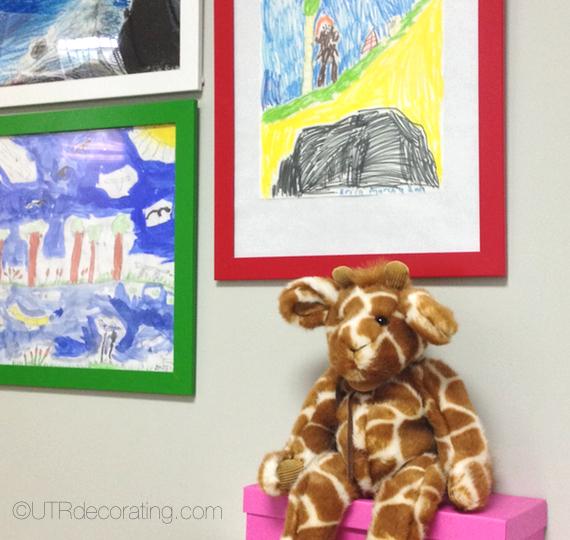 If you have young kids, you know that every day they bring home artistic masterpieces they made at school. Up the artwork goes on the fridge to be proudly displayed until the next day when it gets replaced by a new masterpiece. Of course, you'll end up tossing some and holding on to others because they're too precious to get rid of. Instead of keeping the best pieces in folders or on top of a dresser, make the most of your kids' pictures by framing them.
Buy some affordable frames like we did here, fitted with a plexi-glass, which makes it safe to hang in kids' rooms and also make it easy to rotate the art. Or, have your favourite pieces professionally framed — you'll be spending more money on the frame than on the art, but for truly special pieces it's worth it! Either way, hang the frames throughout your house so you can enjoy them. Your kids will love you for it!
And just like expensive paintings, each piece is an original!
Note: to keep your masterpieces hanging straight, place Anchor Points on the bottom corners.
Thanks for dropping by!