Hang & Level on the Marilyn Denis TV Show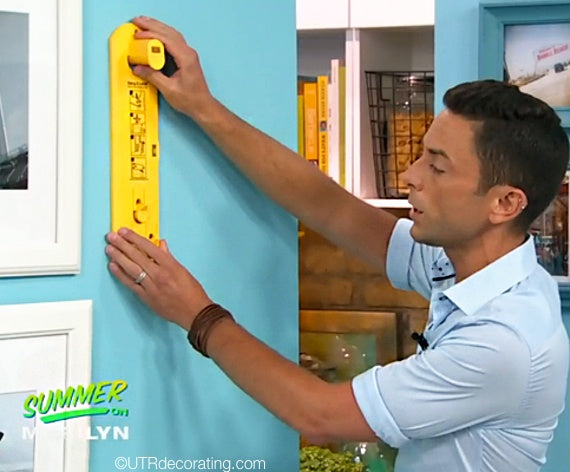 We were thrilled to see Canadian Living Magazine designer Brett Walther give viewers some tips on how to display vacation photos and mention that Hang & Level was necessary to avoid getting the Swiss cheese look on your walls.
"To prevent having a panic attack while trying to get each frame perfectly spaced and lined up use a Hang & Level tool," he said. "Every prop stylist worth their salt has one of these in their prop kit. This model is a Canadian design that takes all the guesswork out of where to drive in the nail."
And he's right — we are a very proud Canadian company that designs tools to help hang stuff up without the worries of messing up walls.
If you're looking for great DIY ideas to frame your summer holiday photos, you'll love this segment and can watch it all here. We love the creative picture hanging ideas and adore the wall colour too, the perfect fresh background to show off holiday snapshots.
Many thanks everyone at The Marilyn Denis Show and to Brett for including our tool in your summer photo segment. We truly appreciate it.
Liette Tousignant
Co-Founder of UTR