Guess what Benjamin Moore's 2018 color of the year is…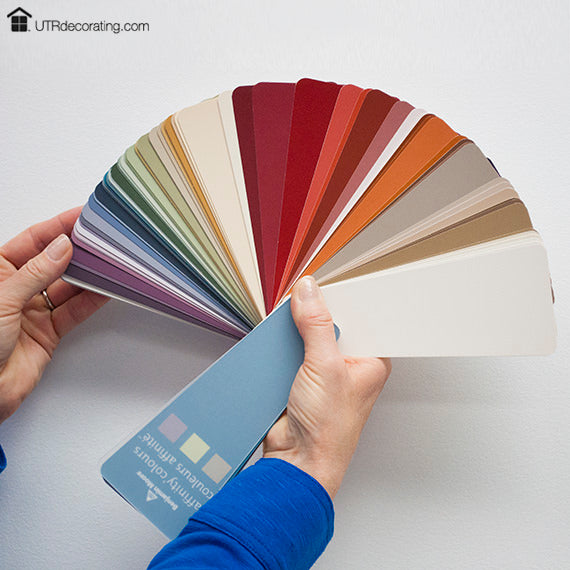 If you guessed red, you're right! I was thrilled to hear that Benjamin Moore picked "Caliente" – a vibrant shade of red – as their color of the year.  A team of 7 traveled the world for a year exploring design trends to help them select "red" for their color choice. See how a pop of this energetic color can transform interiors.
Although red is a bright color, it's one of those neutral colors (yes, neutral!) that goes well with everything and never looks dated. Just like the perfect red lipstick or nail polish, red purse, dress or shoes – it never goes out of style.
"Strong, radiant and full of energy, Caliente AF-290 is total confidence. It is pleasing, passionate and makes people feel special, like 'red carpet treatment'," said Ellen O'Neill, Benjamin Moore Director of Strategic Design Intelligence.
If you wonder how to incorporate a splash of red into your home, Benjamin Moore shared the following photos to help visualize different ways to decorate with this bright bold color.
Photo: Benjamin Moore
A red door is welcoming, radiates positive energy and according to the world of Feng Shui brings good luck. 
Photo: Benjamin Moore
Red walls with crisp white trims are often found in modern spaces, but when paired with casual furniture and bedding it can look very charming like in this farmhouse.
Photo: Benjamin Moore
If you want your house to be noticed, give your entryway a boost of personality with a red door and walls combined with a dosage of black and white.
Photo: Benjamin Moore
Create a focal point in a bedroom by painting a wall red. Warning though: since red is an energetic color, limit its use in a bedroom as it could negatively affect your sleep.
Photo: Benjamin Moore
Red walls in a dining room stimulate conversation and appetite too – which explains why restaurants often paint their walls red.
I recently wrote an article about a red couch I bought 17 years ago and still love. It was pretty gutsy of me to buy a red couch back then, but I don't regret it – especially considering how beautiful it looks now that it's all dressed up. See more pictures here. 
Whether you follow the trends or not, expect to see more red next time you flip through any women's fashion or home décor magazines.
Your turn, what's your favourite wall paint color? I'd love to hear from you, share your thoughts in the comment box below.
Liette Tousignant
Co-Founder of Under The Roof Decorating