Easy tip to rehang a clock after changing the time or batteries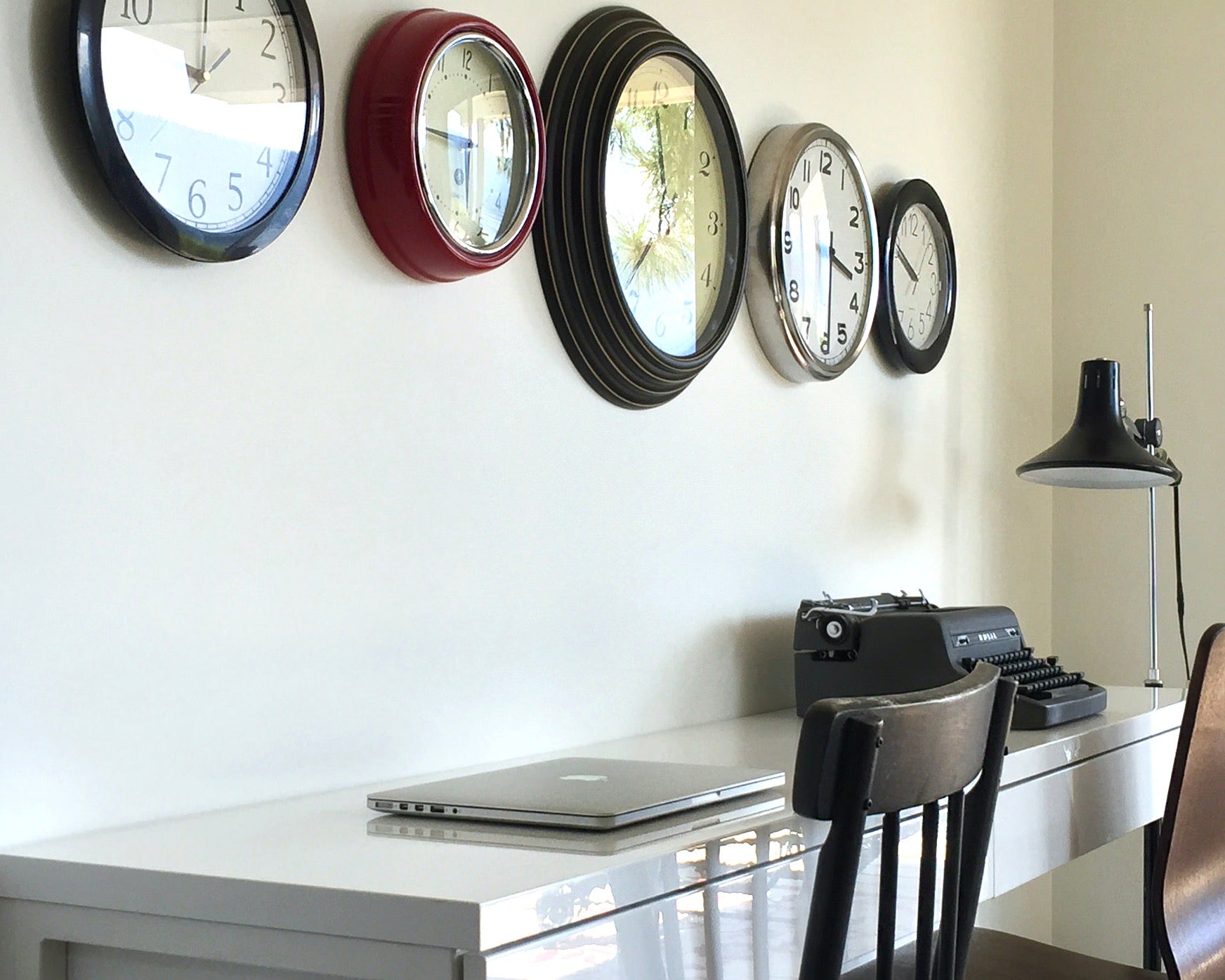 Getting a clock back on the nail after changing batteries or the time can be a real pain. Many clocks are fitted with keyhole hangers and the only way to get them onto the nail is a trial and error method of guessing where the nail and the hangers align. Use this easy tip to rehang a clock on the first try.
1. Straighten the clock.
2. Place a piece of painter's tape on the wall to mark the bottom edge of the clock; center the tape directly under the position of the 6 on the clock.
3. Remove the clock to change time or batteries.
4. To rehang the clock, make sure the centerline of the clock is lined up with the hanger, and move it up to position the bottom of the clock about an inch above the tape on the wall.
5. Slowly move the clock down the wall to hang it back on the nail, remove the tape and you're done!
If you are hanging a clock for the first time, then we suggest using Hang&Level™. We designed this picture hanging tool to mark exactly where the nails goes and it works with any wall décor that has a keyhole, wire, sawtooth or d-ring hanger. Read Hanging a heavy clock to learn more.
We love designing products to make decorating easy. Click on the live chat below or email us at: questions@utrdecorating.com, and we'll do our best to help you Create the home you love™
-The UTR Team