Easy Stocking Stuffer Ideas for 2021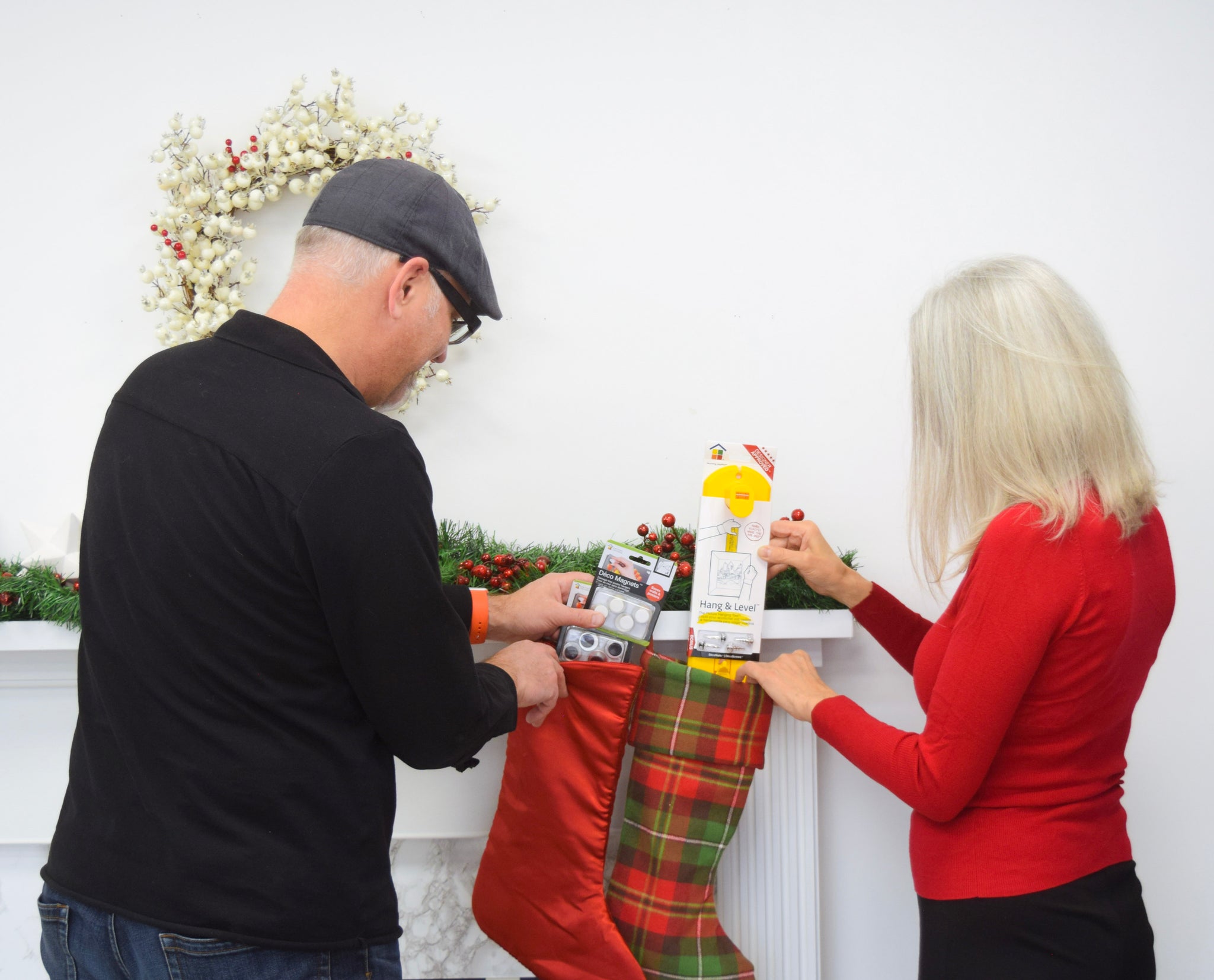 Finding the right gift can be hard, but we can help! Some of the best gifts are those that are useful. We love helping people unleash their creativity and easily decorate spaces that showcase their unique style. We have some great ideas for those people on your gift list who love to decorate, or who might not know where to get started. Check out our stocking stuffer gift guide for 2021. 
For the decorator
Hang & Level™
This picture hanging tool is the perfect gift for someone who has just moved, or who loves to change up their spaces to keep things fresh. The Hang & Level™  tool helps to get art hung in the perfect spot in record time. It can be used to visually try different spots on the wall, and mark where the nail should go. No more measuring. No more mistake holes. Your gift will be loved because your friends will be able to hang their artwork right the first time!
For your mini Picasso
DécoMagnets™
Have a little one at home who loves to create artwork? Our DécoMagnets™ are perfect for hanging posters, kid's art, calendars, and so much more. They are super simple to use. All you need to do is place the metal disc on the back of your poster and a magnet on the front; then peel the backing off the disc, position your art on the wall and push to stick. The best part is they are easily removable and won't damage your walls or the artwork. So the next time your little Picasso creates a masterpiece, you can easily update your walls to show it off.
For the do-it-yourselfer

Picture Hanging Kit
This picture hanging kit includes all the essentials needed to decorate like a pro. You can hang almost any wall décor, easily space out gallery walls, and keep your frames straight. It is a perfect gift for a new home owner or someone that loves DIY projects.
For more cool decorating related gift ideas, check out our product page. Happy Holidays!
  -The UTR Team