Easy Holiday Decorating Ideas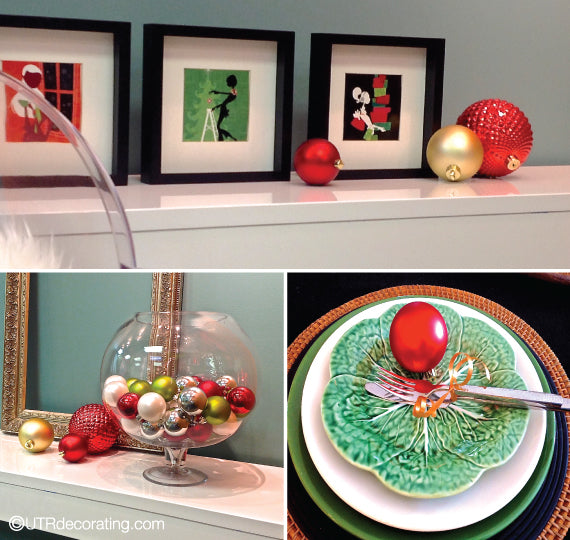 With Christmas drawing near, we want to help you get your house holiday ready. We know that you're short on time, so here are three examples of great five-minute quick and easy-to-recreate decorating ideas:
All you need to do for this one is take a large glass bowl and fill it with colorful Christmas balls. The whole set-up takes a matter of minutes and kids can easily help as well.
Pop holiday cards into picture frames and display them on a table, mantle, or shelf with some well-placed Christmas balls or other ornaments to create a nicely curated vignette.
Add instant holiday flair to your table setting by placing an ornament on each plate. We chose simple red ball ornaments to add a bit of festive color to our green and white color scheme.
Stay tuned for more great tips to come to your inbox, the kind that your friends will think you're so clever for thinking of.
Do you have any quick holiday projects or tips that you'd like to share? We'd love to pass them on to our readers.
Liette Tousignant
I'm passionate about picture hanging and wall decorating (and I'm also the Founder of Under The Roof Decorating).