Doree™ doorstop - there when you need it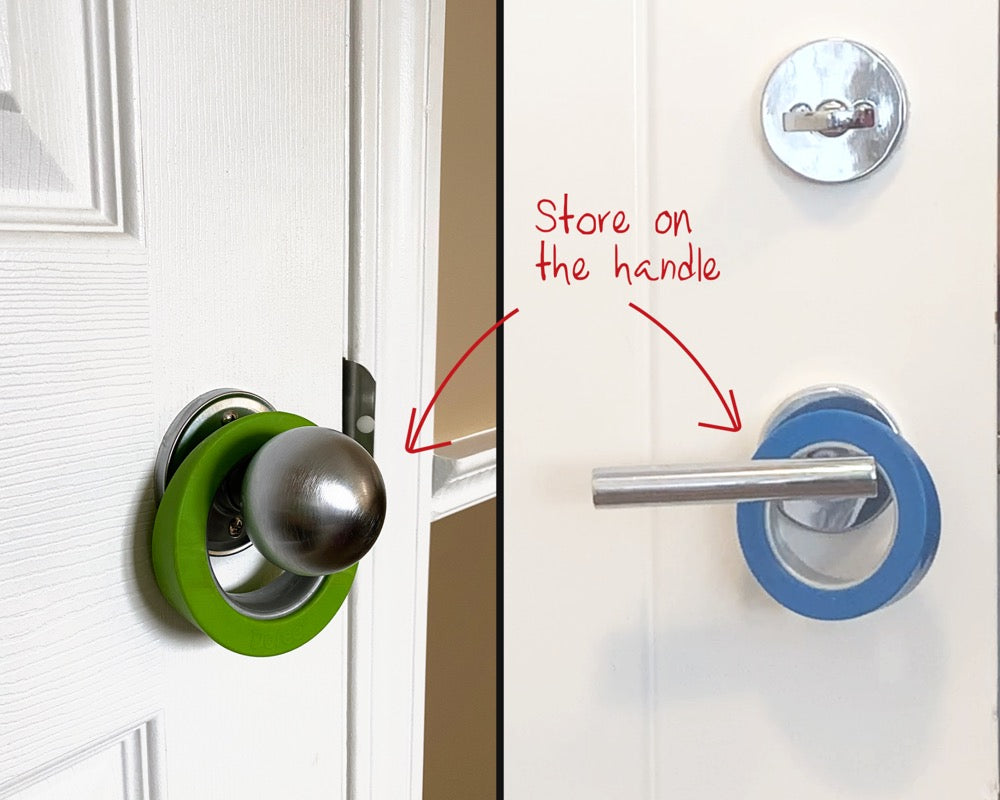 Doree™ is not your ordinary doorstop. When we set out to design it, we knew we wanted to create a better doorstop - one that makes it easier to use than the traditional wedge shaped design. You may say, hey - it's just a doorstop. True, but why not have one that sparks a little joy each time you use it?
Coming full circle
We explored a number of different design ideas, looking for the best way to design a product so that it holds the door securely, is easy to install and is easy to store. And, time and again we ended up coming back to a simple circular shape with a wedge profile. 
Not only does this shape make it easy to install by rolling it along the edge of the door, but you can quickly store it right on the door handle, so it's right there where you need it, when you need it.
Doree will hang on most types of door handles including both knob or lever styles. Store Doree on the handle where it's easy to grab and toss on the floor for no-bend installation. 
Sometimes the best solution is also the simplest.
See Doree in action
We love designing products to make decorating easy and help people create spaces that bring them joy. Click on the live chat below or email us at: questions@utrdecorating.com, and we'll do our best to help you Create the home you love™
-The UTR Team