Doree: A Doorstop That You Won't Be Ashamed to Have in Your House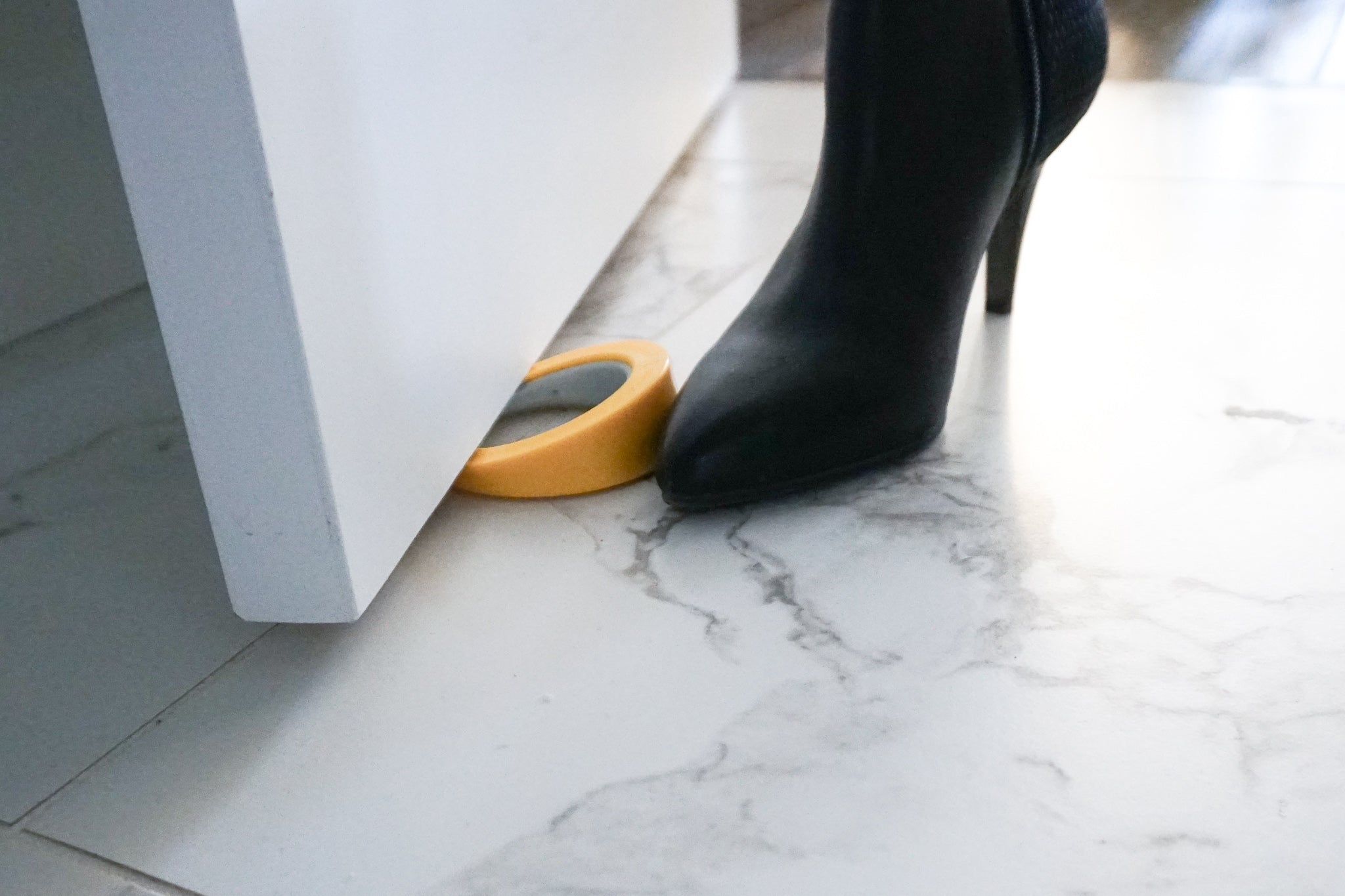 When you think of a doorstop, the first thing that comes to mind is probably a boring brown wedge that you kick under the door. Well, things have changed. Meet Doree™, a doorstop that you won't be ashamed to have in your house and won't have to hide when guests come over. Au contraire, you'll want to show it off because it's so darn cute and it looks like a piece of art for your floors. 
How to use Doree
As seen in this short video, all you do is drop Doree on the floor and slide it or roll it into place with your foot. Not that we're lazy but there's no bending required. 
It may be small but it's mighty strong, it will hold any type of doors open.
Our Co-founder, Liette, travels quite a bit, and she always makes sure to have a Doree in her suitcase. Although a doorstop is usually used to prop a door open, she jams it under her closed hotel room door for added security, as it prevents the door from being opened from the outside. It takes up little room in a suitcase, and it gives her peace of mind and a good night of sleep when she travels.
It can also help avoid any embarrassing incidents with the cleaning staff if you forget to hang out the "Do Not Disturb Sign." 
When you're not using your doorstop, simply hang it on the door handle – this way you'll always know where it is.  
Because we love functional things that are pretty too, we made sure to offer Doree in lots of fun colors. Pick one that matches your décor, or simply go with the color that you love the most.
If you'd like more info about Doree:  its size, weight and material, head to our online catalog.
P.S. It's a handy gift to give to someone who is planning to move - to hold all the doors open when needed. 
We'd love to hear from you. If you find other fun ways to use Doree, make sure to drop us a line in the comments box below.
Thanks for stopping by!