Decorate with canvas art like a pro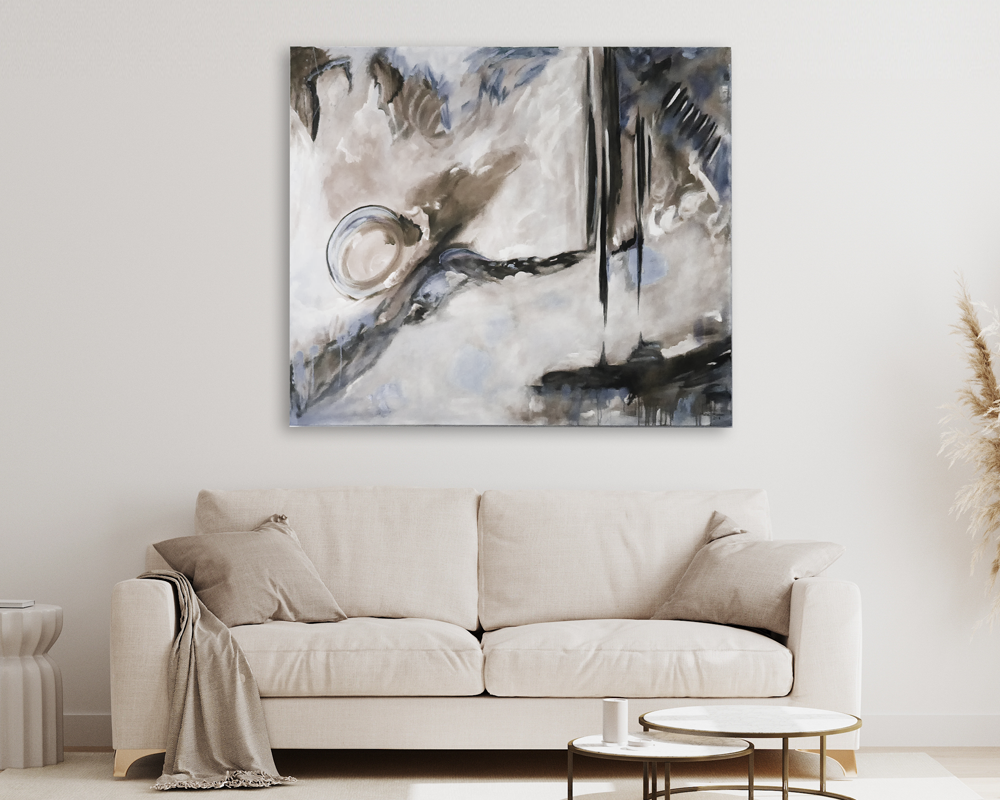 Canvas art is a great wall décor choice. It's affordable and readily available in endless styles from a variety of stores. You can even upload your own images and have them printed on canvas. So what's not to love about using it in every room in your home? Here is a collection of advice, tips and resources to help you hang canvas art like a pro!
From one to many
Canvas art is so versatile. You can hang it in any size as a single piece or make a collection of several pieces hung together. If you are hanging above furniture, a good guideline is that the piece or collection fills at least two thirds of the length of the furniture to create the right balance. If you are hanging multiple canvases together, consider them as a single unit and keep the distance between each piece the same. 
Use CanvasHangers™ - Place. Push. Done!
We designed CanvasHangers to simplify the way to hang canvas art in drywall. Install the hangers onto the top two corners of your art. Take the canvas to the wall, try a few options and once you find the right spot, level it and push the canvas into the wall for a secure hold. Place. Push. Done! Your canvas sits flush to the wall for a professional look and will not move even in high traffic areas or while dusting. Watch the CanvasHangers playlist on YouTube to learn more.
Unleash your creativity
To help unleash your creativity, we've collected our best blogs based on the top decorating questions from our customers. Find the questions that resonate for you and learn about hanging canvas to create the home you love™.
How to use CanvasHangers
How high should I hang my canvas?
How to hang canvas art above a dresser
How to hang canvas above a couch
How to style a room using a large canvas
How to decorate with canvas in a bathroom
How to hang multiple canvases together
How to get consistent spacing between canvases
How to hang a variety of wall décor pieces
We love designing products to make decorating easy. Click on the live chat below or email us at: questions@utrdecorating.com, and we'll do our best to help you Create the home you love™
-The UTR Team