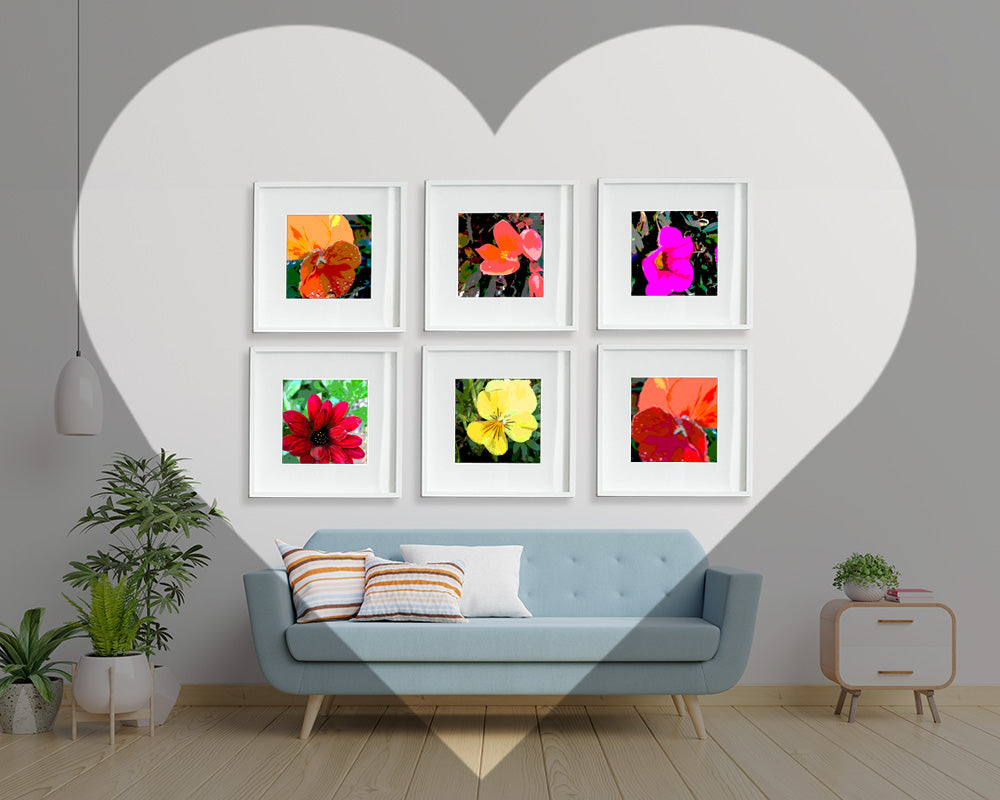 A home is more than shelter and safety, it's a place we retreat to for comfort and revival. And, a space where we deepen our connections with others. It's common to approach decorating with the idea to create a certain look, but have you thought about how your space makes you feel? Improve your wellbeing by being more aware of how you feel in a room and try these tips to create spaces that make you feel great.
How does the room make you feel?
We are used to creating a certain look for our spaces, often trying styles we see in store, in magazines or online. Assessing how a space makes us feel is new for many of us, but it's really easy to do. You can start with a tour of your home, room by room. Sit quietly and soak in the vibe of the room. Colors, textures, sounds, lighting, smells and décor all impact your senses. Focus on how it feels to be in each room. Jot down your first impressions and any emotions or sensations that come up.
What makes you happy?
Look over your notes. What things made you smile, feel happy, remember special moments or just feel amazing? These are the things you want to keep doing or even try in another room. Here are a couple tips to consider for making decorating changes to boost your level of joy. 
Filling in the gaps
Did you discover spots that seem to be begging for an accessory or picture? It's ok to take your time to find the right piece for an area instead of rushing to fill it with an item that doesn't really speak to you. The search can be part of the joy as it becomes a great story to tell later about that unexpected find, saving to get an original piece of art or discovering a gem from your travels.
Edit your space
Getting a feel for a room can shed light on spaces that are just too full or have items that no longer seem to work. Everyone has their own sense of how much is right for them. If you are feeling overwhelmed and not relaxed in a room, then it is likely time for a purge or a change. Lot's of organization experts advise holding items and seeing how they feel to you. If there is no reaction or a negative one - it's likely time for it to go. There are lots of great organizations that find a new home for gently used items, check to see if there is one in your community. Taking before and after pictures can clearly show the difference your decorating changes have made to your space. 
Look for balance
One of the things we are inherently sensitive to, is looking for a sense of balance and symmetry. For example, if you walk into a room and a picture is not lined up with a piece of furniture close to it, it can make the room feel 'off'. Take a look around your space and see if anything feels out of balance to you and make a note. Sometimes it's as simple as moving a piece of furniture a few inches to restore balance and harmony to a space.
Gain a new perspective
Sometimes it's hard to evaluate a space because we are so used to seeing it from just a few spots in the room, or at the same height. Change your point of view and see if that gives you a new perspective. For example, in a space where you normally stand, take a look from a seated position, and vice versa. Another tip is to take some photos of the space with your phone and look at those and see if you notice anything different. Sometimes a change in point of view is all it takes to see things in a new way.
Let your vision evolve
We change as life unfolds, so naturally our home décor will change, too. Don't feel that you have to stick with the things that once made you happy. It's ok to stop collecting frogs! Or start. Follow your heart. And, if that gallery wall just isn't cutting it any more - then change it. Check out our post - Don't be afraid to change your gallery wall for some easy tips.
Be brave: feel your way
If you are not feeling it, then don't be afraid to make a change. Your home is a space where you can unleash your creativity and authenticity. Do a little or a lot, and if you do it with feeling it's bound to add to your wellbeing and joy.
We love designing products to make decorating easy. Click on the live chat below or email us at: questions@utrdecorating.com, and we'll do our best to help you Create the home you love™
-The UTR Team