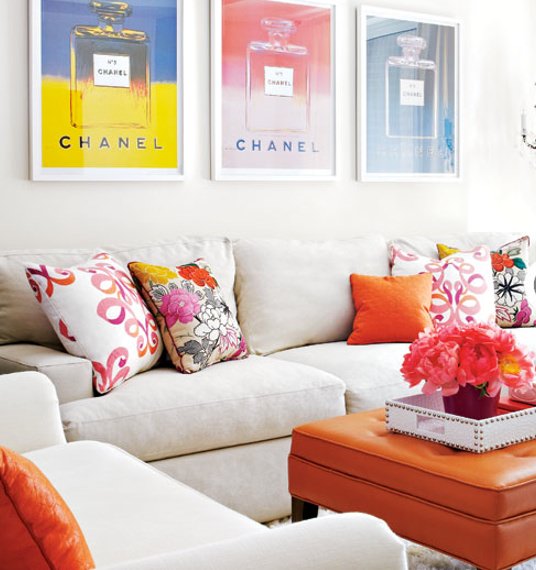 If you're looking for art that will always be in style, think of framing Chanel #5 posters. Chanel #5 perfume has been around since 1921 and is still one of the best selling perfumes in the world, so it's a definite stylish and safe investment for your home.  The posters will add instant elegance and freshness to walls in any room of your house.
You can order the posters from eBay, pop them into large white picture frames and voilà – your very own chic Parisian look without the large French price tag.
Complete the look with bright colourful throw pillows and fresh flowers and you're done.  Au revoir!
Tip:  Hang your Chanels without making extra holes in your walls with these easy tips.
Liette Tousignant
Co-Founder of Under The Roof Decorating
Make sure to sign up to receive our decor and design blog posts delivered straight to your inbox
(Photo via Style at Home)