How to center art over furniture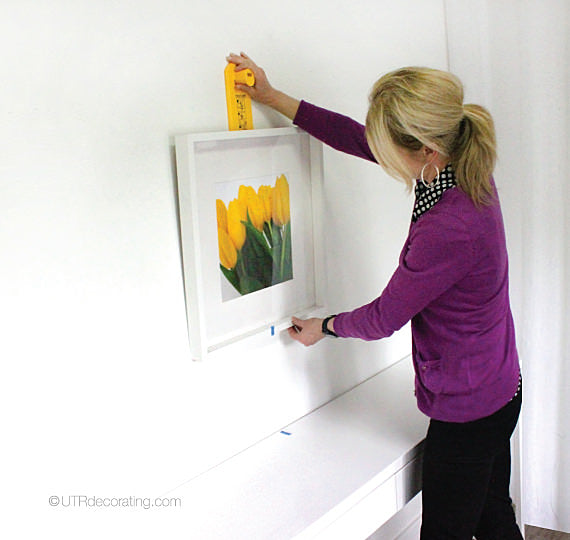 Centering artwork over a piece of furniture can be a real pain! Sure, you can try to eyeball it, but you're almost guaranteed to be off. Here's what I do, and it works like a charm every time.
Mark both the center of your furniture and the middle of the bottom of the frame with a small piece of painter's tape. Using a Hang & Level, lift your frame above the furniture, lining up the two pieces of tape. The space you leave between the furniture and your art depends on what you're hanging and where. Hang your frame, remove the tape from your frame and furniture and you're done. It will be perfectly centered every time.
Try it, it really works!
For more great picture hanging tips, please visit us on Pinterest. See you there!
Liette Tousignant
I'm passionate about picture hanging and decorating (and I'm also the Co-Founder of Under The Roof Decorating)
Reviews (1 comment)