Can Hang & Level™ impress a Smart Shopper?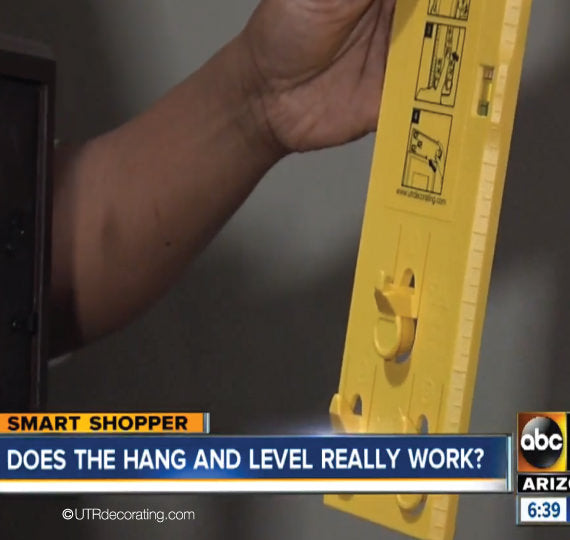 Daphne Munro, the host of ABC 15's Smart Shopper series, is always on the lookout for great deals and new products to try before her viewers decide whether to buy. She recently did just that with our Hang & Level – she wanted to test out whether it really makes picture hanging as easy as we say it does.
Daphne tried it 'again and again, with light and heavy pictures'. Her verdict?  'I have to say I love it,' Daphne says. 'It does exactly what it promises, making hanging those pictures less frustrating.' Watch her full video review for more details, and while you're there, check out some of her other smart shopping tips and deals.
Thanks Daphne, we're so glad you found Hang & Level to be a smart buy.