Can CanvasHangers™ be used on large canvas art?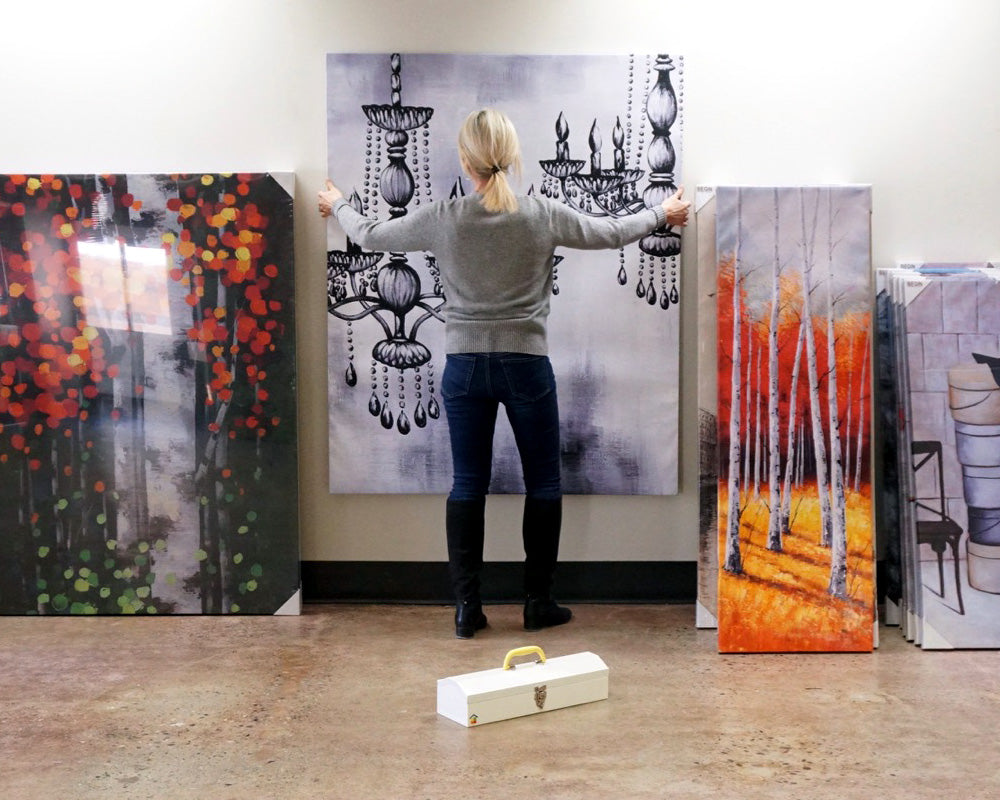 Decorating with canvas art is a great choice. It is affordable and readily available in all sorts of images and sizes. You can even upload your own images to print onto canvas. CanvasHangers™ make it quick and easy to securely hang your art in drywall. They work on any size canvas, even very large ones.
Securely hold up to 20 lbs
We have designed our CanvasHangers to hold any size canvas including large ones over 60" wide, as long as they are under the recommended 20 lb weight limit. Canvases, even large ones, weigh less than 6 lbs. For reference a gallon of milk weighs about 8 lbs. 
Hang your art in minutes
Simply install the CanvasHangers on the top two corners of your art by hammering the nails into the frames. Take the canvas to the wall and find the right spot. Level and push the canvas into the drywall for a secure hold on two points. The canvas will not move, even in high traffic areas or while dusting. It sits flush to the wall for a professional look. Watch this video on how to use CanvasHangers.
For more inspiration on decorating with canvas art, check out these blog posts:
We love designing products to make decorating easy. Click on the live chat below or email us at: questions@utrdecorating.com, and we'll do our best to help you Create the home you love™
- The UTR Team