1 Minute Tip: Add Some Twinkle to Your Gallery Walls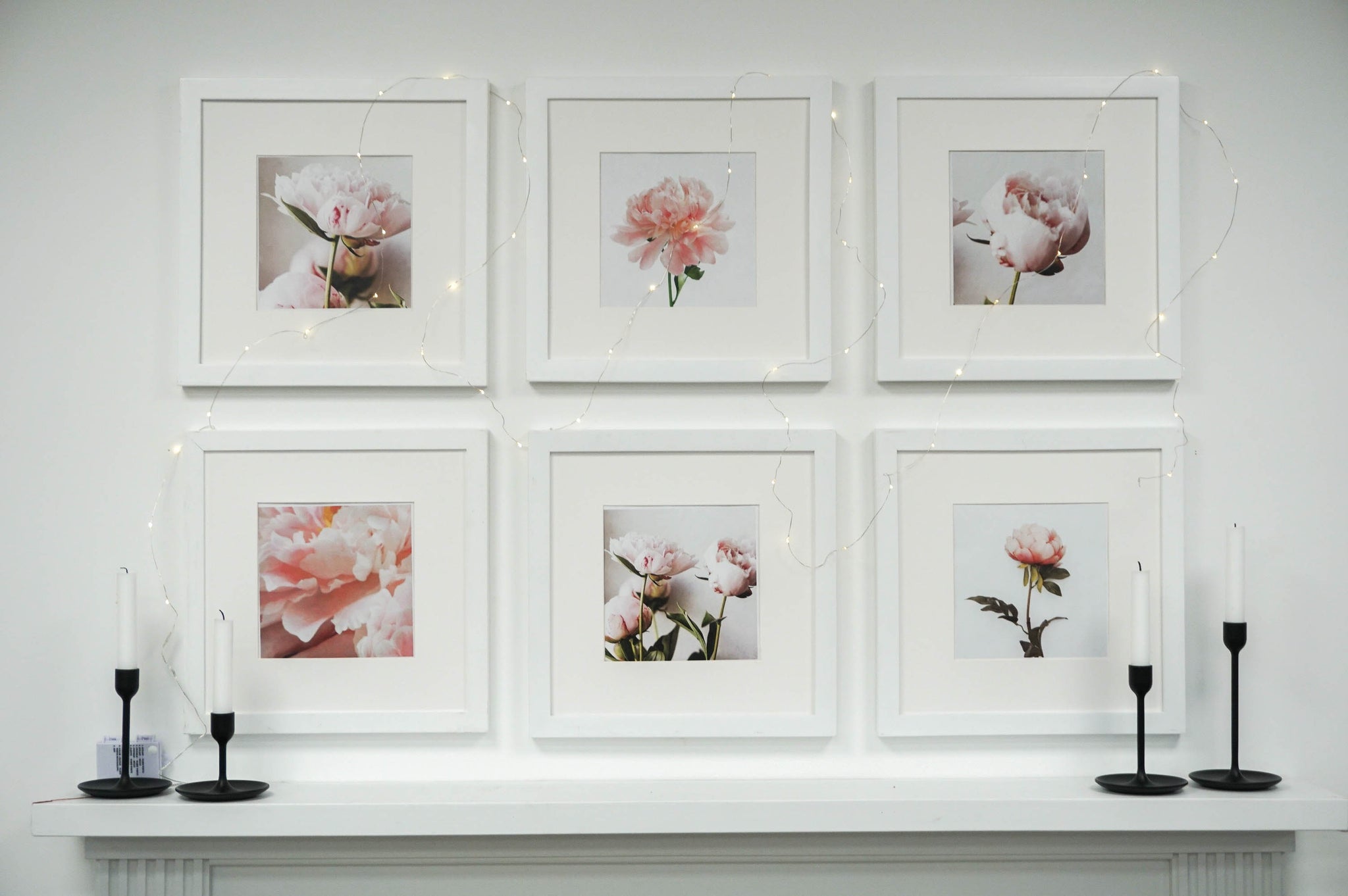 How can you add a cozier or more festive vibe to your space without all the loud colors, or worse, create a fire hazard? Easy. Cue fairy lights. These tiny twinkling lights are so dainty, but perfect for adding that soft touch that still gets that wow factor. 
You can use these all around your house, but try adding them your gallery walls. It's a shame to not be able to see such stunning pieces of art in the dark. Shine a soft light on them, without overpowering the art. It's all about complementing the gallery and they do just that.
Here's how we did it:
Get your hands on a pack of fairy lights. They're inexpensive and can be found in most stores with a home decor section. Walmart, Michael's and Amazon have great options. We got ours from Pier 1 Imports. It's called "The One and Only Glimmer Strings".




Note

: Fairy lights vary in length and features. Choose the one that best fits your space and the type of ambiance that you're after.





Uncoil the pack of lights and keep the packaging that came with it for future storage.
Free-hand the direction you want your lights to follow. The more undone look, the better.
Our string direction alternated from the top to the bottom corners of each neighboring frame. We tucked the string along the corners of some frames to help transition the change in direction.
For any areas that have an excess of string lights, we used a clear tape to flatten the lights against the frames.
And there you have it! There's no right or wrong way to decorate using fairy lights. It all depends on what your gallery consists of and your subjective eye on what looks good.
Home hack: Some fairy lights don't come with the best packaging and you're left untangling the whole roll longer than it takes to assemble it. If this is the case, reuse an old paper towel roll or toilet paper roll to store your lights. Simply wind the lights around the roll so that every time you use them, you can quickly access them and no untangling is involved.
Our fairy lights are 5 ft long, which was perfect for our gallery wall of six frames. Since most fairy lights are battery operated, you don't have to worry about forgetting to turn them off or blowing them out like you would with candles. There's extra peace of mind to knowing if you doze off, it won't start a fire!
A big bonus with these lights is that it came with a remote and timer, so we could customize it exactly to our liking. We have various settings to choose from: still lights, alternating blinking lights and multicolored lights (for those who love the traditional Christmas colors). We gravitate towards the still or blinking yellow lights because they're easier on the eyes and can be kept in place all year long, with or without the holidays.
Instantly create a relaxed ambiance with fairy lights in seconds! It doesn't take much work at all and the results are so worth it. Hang them over your gallery walls, mirrors, you name it. There's no place they wouldn't look good!
 
What are your thoughts on fairy lights? Let us know in the comments below!