What color should I paint my walls this fall?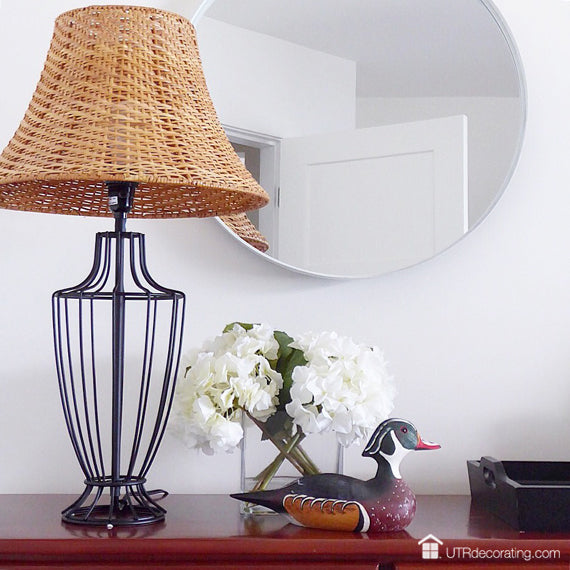 *Written by Liette Tousignant, Co-Founder of UTR Decorating.
Anyone else just fall in love with fall? I'm planning to give my living room walls a mini makeover. So, if painting is on your mind too and you're wondering what colour to paint your walls this fall, I've done some of the leg work to find out which shades to consider.
For the past few years, gray has been the "it" color. It's one of the hottest neutral colors on the market and design experts predict that it will be around for a long time. It's a colour that fits in any style of interior, is elegant, relaxing, and easy to pair it with bright colors. 
PHOTO: Courtesy of Oscar Properties
According to MyDomaine, a chic lifestyle site, some of the popular paint colors to expect this fall are moody greys, dusty pinks, stormy blues, warm neutrals, fiery hues and jewel tones. Have a look at 6 New Colors That Will Transform Your Home to see those colors on the walls of stunning interiors.
PHOTO: Courtesy of Brett Mickan Interior Design
Although painting is the quickest and easiest way to update your décor, picking the right paint color can be a real challenge. Even after reading countless design articles I'm still undecided about what color to paint my living room walls. Fortunately, this weekend I'm heading to the NY Now Market in New York City where I'll see all the new and exciting trends for the home. So, stay tuned; when I'm back I'll share pictures and top trends with you so make sure to come back. Hopefully, I'll also find THE perfect color for my walls.
P.S. I must confess that I love white interiors. The top picture with the round mirror was taken at our family cottage where we painted everything white – everything from walls, ceilings, baseboards, doors to casings and I LOVE it. No regrets!
What about you, are you planning to do any painting this fall?
Liette Tousignant
Co-Founder of Under The Roof Decorating