Hanging a mirror above a mantle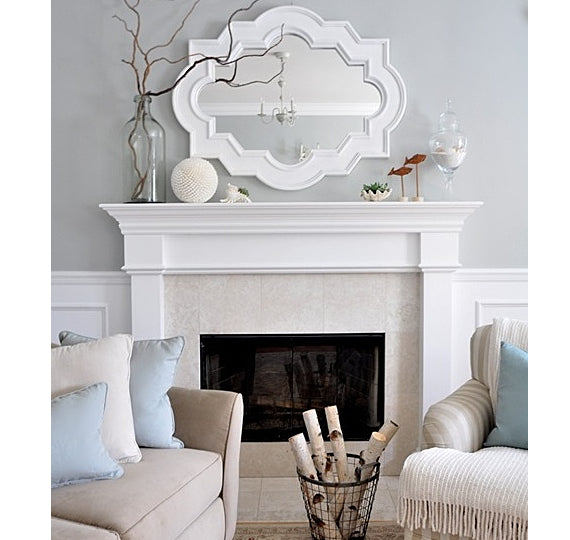 Hanging a mirror above a mantle is an excellent way to accentuate a fireplace as the focal point of a room. The mirror can reflect and increase the light in the room, and if you're lucky enough to have a great view from a window that faces the fireplace, a mirror will showcase the reflection of the scenery. With that said, not everyone is lucky enough to have a great view to reflect, so I'd advise to look twice before you start hammering the nails in.
The trick is to have someone hold the mirror in the exact spot where you want to hang it, making sure it's flush against the wall, then stand back to assess the reflection from different viewpoints in the living room. Too often the reflection is of an ugly ceiling, an outdated light fixture, a doorway, or a blank wall, none of which you want to emphasize too much. If you do end up seeing an unattractive reflection, at least you'll be doing it by choice, not by accident. Big difference!
Feedback and/or questions are always welcome, so if you have any tips or stories about picture hanging you'd like to share, I'd love to hear them.
Image source: Pinterest
Liette Tousignant
I'm passionate about picture hanging and wall decorating (and I'm also the C0-Founder of Under The Roof Decorating).