Throwback Thursday: I Will Always Remember This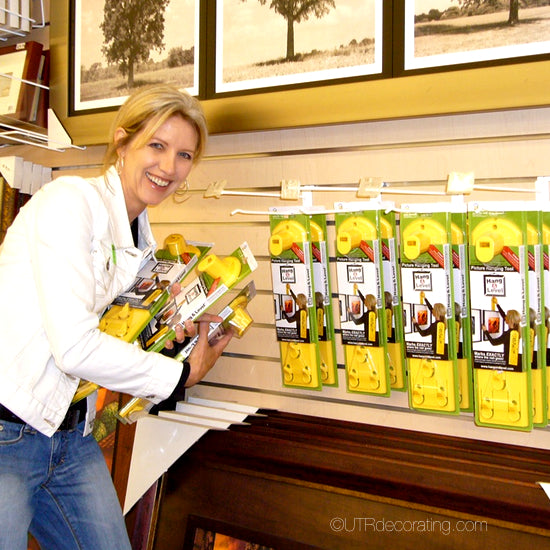 In life there are some things that you just never forget — moments like your first kiss, first car, first pet, first day of school. When you're an entrepreneur like me, you never forget landing your first national retailer. In our case, that retailer was Home Outfitters Canada in May 2006.
When I went to one of their stores and saw our Hang & Level tools hanging in the wall décor department I wanted to scream "We made it" at the top of my lungs. Instead, I just screamed on the inside, smiled on the outside, and took this picture. It was such an emotional moment in that it wasn't only about the tool itself, it was also about our journey and all the work, dedication, perseverance, tears, and everything else that was required from us to make our dream come true.
It's hard to believe that it's been eight years already — which also means that I'm eight years older! Yikes!
Cheers to our team for believing in our dream!
Liette Tousignant
I'm passionate about picture hanging and wall decorating (and I'm also the Founder of Under The Roof Decorating)