The easiest way to hang picture frames and wall décor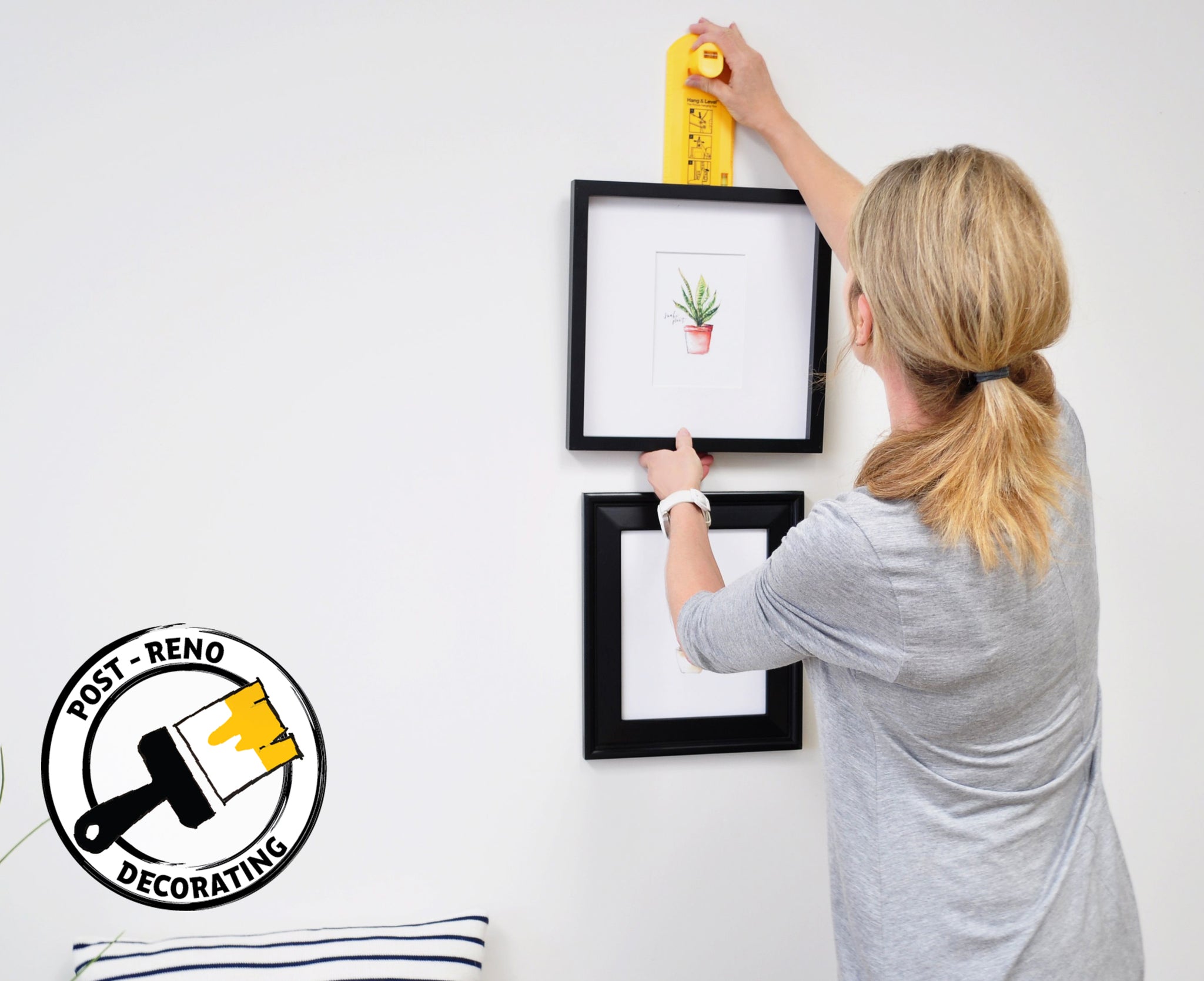 This is prime renovation season, so we want to be there to help you get your art back up on the walls without any delays. Over the next three weeks we'll be sharing decorating tips to help you create the home you love™. We'll profile a few of our time saving picture hanging tools that we've designed to make the job a whole lot more enjoyable for you.
Have a bunch of artwork ready to hang, but not sure where to start? Want to up your decorating game? We have the perfect combination of tools to help you get the job done right!
Hang & Level™
Say goodbye to mistake holes and hello to a new, confident you. Our Hang & Level™ makes it easy for you to visually move your picture to test out different spots on the wall. 
Once you find the perfect spot, keep the Hang & Level on the wall and remove the picture. Press the hook button, this will leave a mark so you know exactly where to put the nail.
You can use the Hang & Level to hang a variety of different décor, not just picture frames. You can hang any décor with a sawtooth hook, a D-ring, a keyhole or a picture wire on the back. 
DécoNails™
Once you have marked your spot, now it's time to hammer in your nail.
Unlike other nails, DécoNails™ are specifically designed for hanging pictures. The spiral shape of the nail increases its holding strength in drywall and the nail head design prevents your décor from sliding off. Each nail holds up to 20 pounds!
Check out what some of our customers are saying about DécoNails:
After you have hung your picture, you can use the built in level to make sure it is perfectly straight.
Thanks for reading! We hope you enjoyed learning about Hang & Level and DécoNails, click here if you want to see more. Check back over the next few weeks to discover other cool ways to get your art back up after renovations. 

-The UTR Team