Speedy Holiday Decorating Idea: Festive Glass Bowl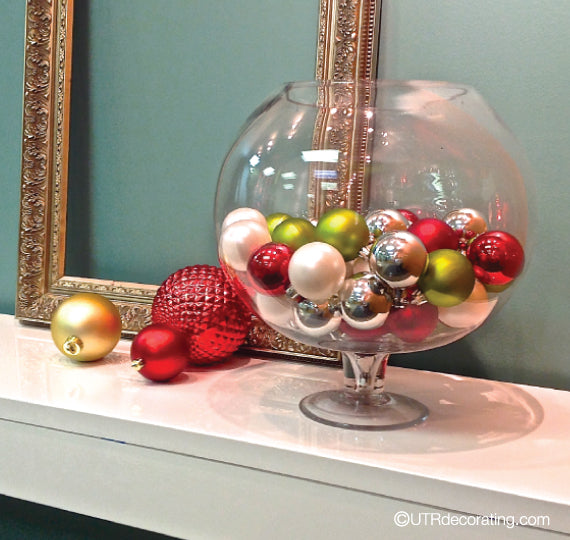 Here's a great tip for a speedy holiday decorating idea that not only looks stylish, but can be pulled together in a matter of minutes.
All you need to do is take a large glass bowl and simply fill it with Christmas balls. Depending on the look you want to achieve, you can mix and match different colors, sizes, and textures or choose a single color that complements the area where you intend to display the bowl. If you don't have a suitable bowl you can also place the balls on top of a large platter (though we prefer the bowl because you can see the colors of the balls shining through the glass). Once you have your bowl placed on a shelf, table, or mantle, strategically place a few stray ornaments alongside the bowl to create a design-savvy vignette. The whole set-up takes a matter of minutes and kids can easily help as well. Voilà!
Do you have any tips for adding holiday flair to your home without breaking the bank or giving up too much precious time over the holidays?
Liette Tousignant
Founder of Under The Roof Decorating